Affirmations Are Good: Steal Maxwell Alston Sutter thoughtful tee style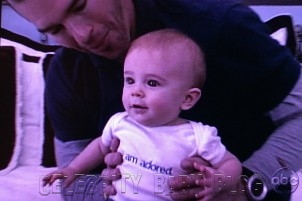 Ryan and Trista Rehn Sutter recently made a guest appearance on The Bachelor and they brought along Maxwell Alston Sutter, 7-months-old. He looked adorable in his little shirt that read "I'm Adored" from Natural Nursers makers, Adiri (click here to try to win this shirt for yourself). We've seen a recent incline in the popularity of tees that have these kinds of affirmations on them. Here are some of our favorites.
Click continue reading to see our favorite thoughtful tees.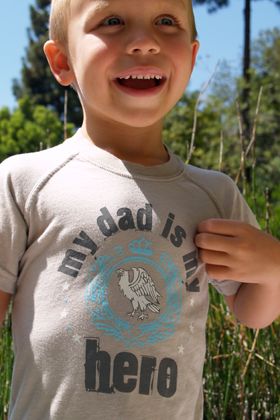 Not Pinching Pennies
We found some great quality tees with some great sayings on them at this price level. There's nothing better than the innocence of a child wearing a shirt that reads, "My Dad Is My Hero".
Favorite Item: No Added Sugar Navy Lock Up Your Daughters Tee ($35), Flowers by Zoe I Love Peace Tank Top ($33), b. squared Wonder Woman Tee ($32), Childish Clothing My Mom Is Cooler Then Your Mom ($35), Childish Clothing My Dad Is My Hero (left, $35), Angelic Genius Thank You … I Love You Mommy Tee ($26, save 10% with code "celeb08") and Little Celebrity Respect Your Mother Tee ($28)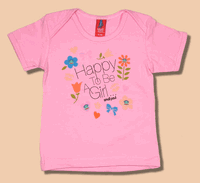 Looking for a Better Value
Dropping down in dollars didn't drop down in the amount of available tees. We still found some great and adorable tees.
Favorite Items: Nina and Tom I Eat My Fruit Lap Tee ($22), Small Paul by Paul Frank Happy to Be a Girl Tee ($20), Inky Dink Too Cool To Be True ($23 on sale), Small Paul by Paul Frank Happy to Be a Boy Baby Tee ($20), Vera Plum Word to My Mom Tee ($20), Uncommonly Cute My Grandma Rocks Shirt ($22, save 15% with code "CBBWinter") and babystyle I Want to Be Like Mom Tee ($18)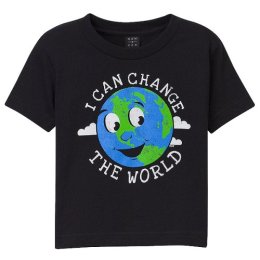 Can't Stand to Spend Over $10
Daily affirmations aren't saved for only the richest tots. We found some very cute and very trendy tees for prices that don't shock the system.
Favorite Items: Old Navy Graphic Argyle Tee ($10), Now and Zen I'm With Cutie Tee ($6), Now and Zen I Can Change the World Tee (right, $6) and Gymboree Ready for Takeoff Tee ($12 on sale)