Peter André, Katie Price, and Princess leave Harrods
Brit stars Peter André, 35, Katie 'Jordan' Price, 29, and their daughter Princess Tiáamii, 8 months, were photographed as they left Harrods department store in London on Tuesday.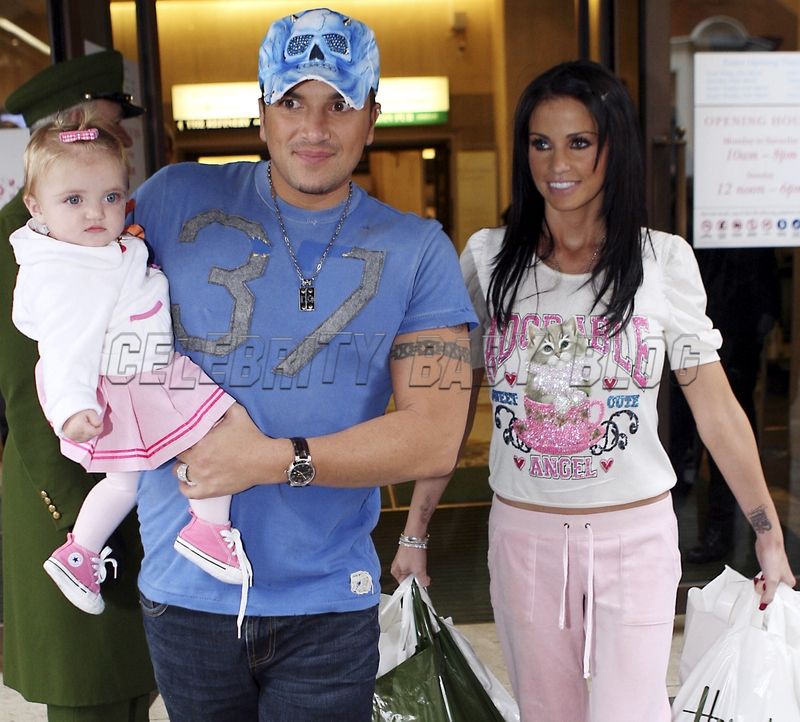 Photo by BauerGriffinOnline.com
Click below for hair clip and shoe info.
Princess wears a No Slippy Hair Clippy in their Reanna gingham bow style in shocking pink ($8).
EXCLUSIVELY FOR CBB READERS: Buy 4 clips at the regular price ($8 or more), and receive a fifth $8 clip FREE! Indicate which free clip you want in the "comments" box during checkout. Use code CBB.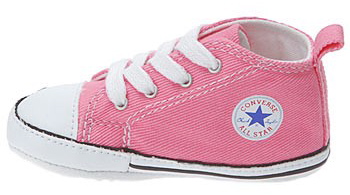 Princess wears Converse crib shoes in pink ($25).