Jamie Lynn Spears out to dinner in Louisiana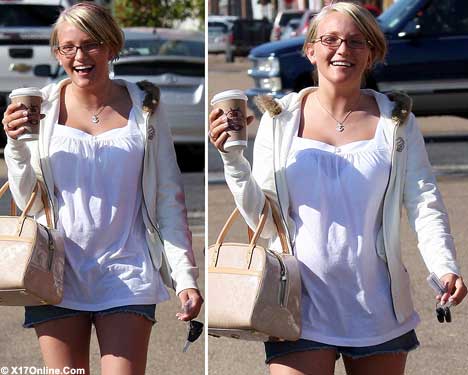 Actress Jamie Lynn Spears, 16, enjoyed an early dinner at a Mexican restaurant and then picked up coffee in Kentwood, LA on Friday. Jamie Lynn and boyfriend Casey Aldridge, 19, expect their first child in early-to-mid summer.
Source: X17 via Daily Mail
Thanks to CBB reader Loren.