Update: Introducing Jada Ellie Lynch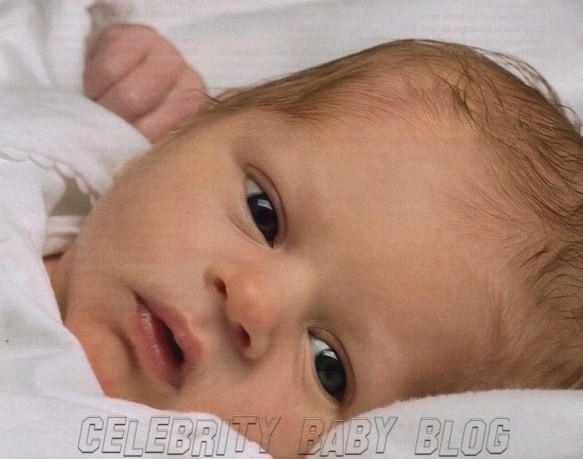 Update: Photo and interview highlights added.
Originally posted March 10th: Tennis star Kim Clijsters, 24, and her husband Brian Lynch introduce their daughter Jada Ellie, 12 days, in this week's issue of Dag Allemaal. Jada was born in Tongeren, Belgium on February 27th.
All proceeds from the sale of the photos go to the Buba & Butma project, which helps orphaned children in India after the tsunami.
Click below for the photo and interview highlights!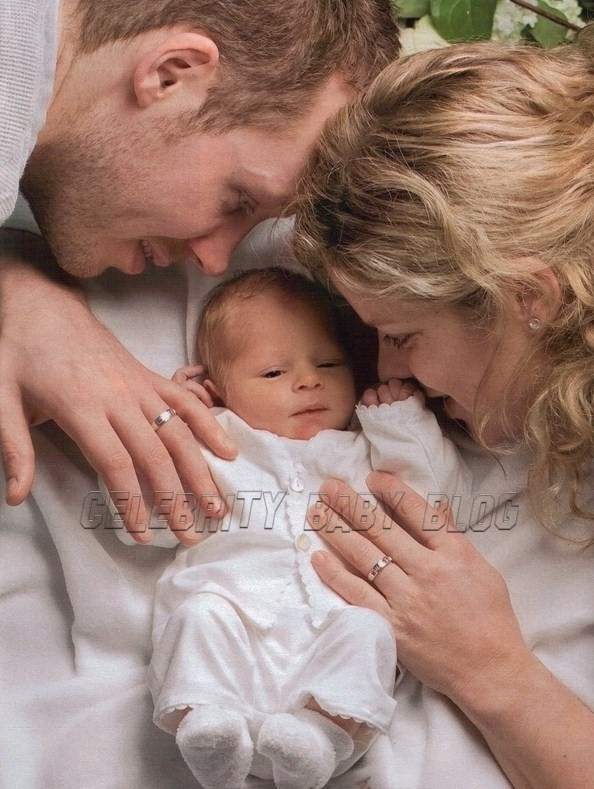 On the press response to a late baby:
Jada didn't come that late. I was due to give birth on February 25th and instead I gave birth two days later. Not that abnormal! [laughs] It was hilarious to hear twice on the radio that I had already given birth! Once I was at the hairdresser and the other time I was at home.
The contractions started in the night, but we drove to the hospital in the morning and at 1:35 pm Jada was born. It went quite well.The birth of a child is an extraordinary moving moment. [We cried.] Not a moment has come close to giving birth to my child. A tennis tournament for me and a basketball match for Brian don't even come close to that.

It's difficult to describe. It was very deep and it was really 'between the two of us.' Unfortunately 'our moment' went by very quickly. On the way from the delivery room back to my room, we saw so much press in the hallway. Fortunately we could then –just like any other moment in the hospital — count on the loving andgood care of the nursing staff and the midwife.

We had alreadychosen a policlinical birth (which takes place in a hospital, but is only overseen by a midwife) a long time ago. And indeed, then you go home after oneday. I'm not the only one who does that, you know! But maybe noteverybody knows that that is possible.


Once home you have to find your rhythm, but that went surprisingly well. You see the rhythm of the babyand you just follow that.
We agreed about it after a couple of months. The name Jada is a name we both really like and Ellie refers to both my sister Elke, who's Jada's godmother, and to my dad, Lei.
Who they think Jada looks like:
That's hard to say. I see her changing every day now. In the beginning she was a tiny little girl. Now she's filled out a bit. Everyone says somethingdifferent as well: according to one person Jada looks mainly like Brian,and according to another person, she looks more like me. I think it'llbe easier to see that in a couple of weeks.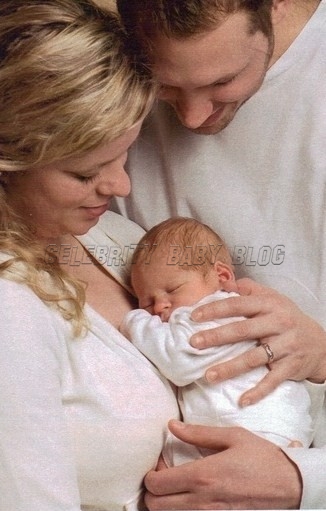 Jada's sleeping and eating habits:
We can't complain. In the last two days she's slept till 8:30 am in the morning and only woke up once in the night to eat. She is a very quiet baby, just like Brian [laughs]. The only time she cries is when she's getting her diaper changed. Apart from that we hardly ever hear her.
He does [change diapers] — and without complaining! He often sits next to me when I'm breastfeeding Jada. And he plays guitar for her.Acoustic! His electric guitar stays in the closet for the meantime.Brian mostly plays his own songs, he even made a song for our daughter:'Sweet little Jada.' Very nice!
More kids?:
It's still a bit early for that. For now we just want to enjoy Jada. We haven't thought about adding anymore yet.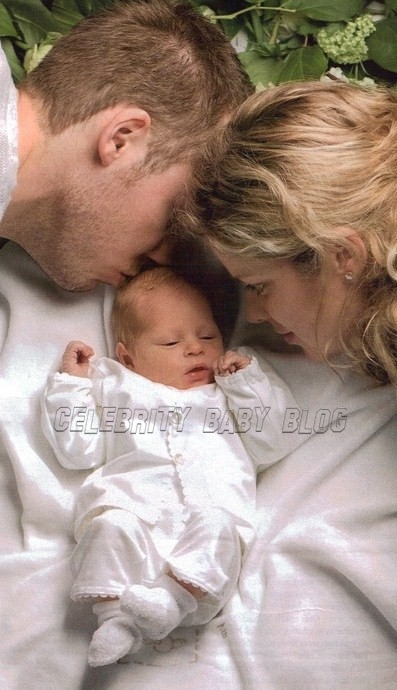 Qualities Kim wants her daughter to have:
We want her to be friendly and have respect for everyone. We want her to be polite and helpful … things that Brian and I find important. I hope that Jada will be as quiet and down-to-earth as her daddy, because it's really nice to live with someone like that. You can hear that I'm feeling very happy!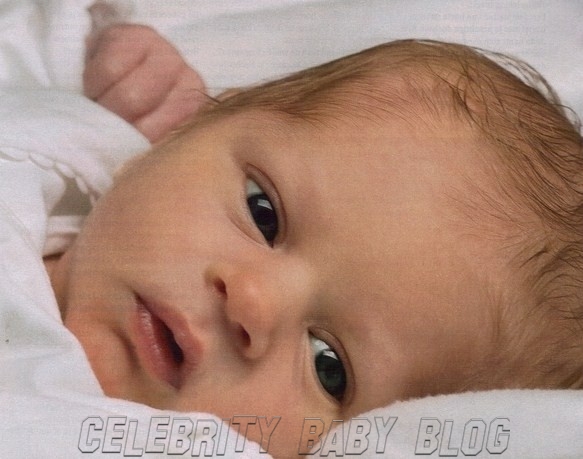 Source: Dag Allemaal, March 11th issue
Thanks to CBB reader Jo-ann for the heads up and Carlie and Sarah for the scans and translation.