Helena Bonham Carter and daughter out in London
Last month, Helena Bonham Carter and her daughter, 3 months, were photographed out for a walk in London. Back in early February, the 41-year-old actress spoke to a Dublin radio station about her daughter's name — or lack thereof at the time!
Tim [Burton] and I haven't decided on a baby name yet, because Tim has been out of the country promoting Sweeney [Todd]. I want to get a chance for him to spend time with her and see what name feels right.

Apparently on the internet she's called Indiana Rose! [laughs] I don't know where it's come from but it can be that till she's been named properly [laughs].
Source: Helena World
Thanks to CBB reader Lena.
Info on the carrier and booties below.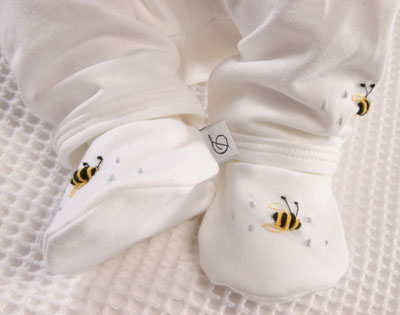 The baby is wearing Dimples by Jane Anne booties in their rosebud embroidery style ($31).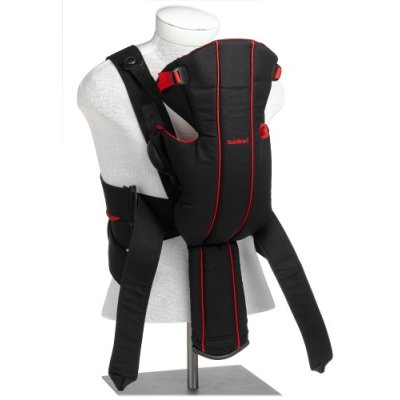 Helena carries the baby in a Baby Bjorn Baby Active carrier in Sporty Black ($85).