Update: Melissa Joan Hart and Mark Wilkerson welcome second son, Braydon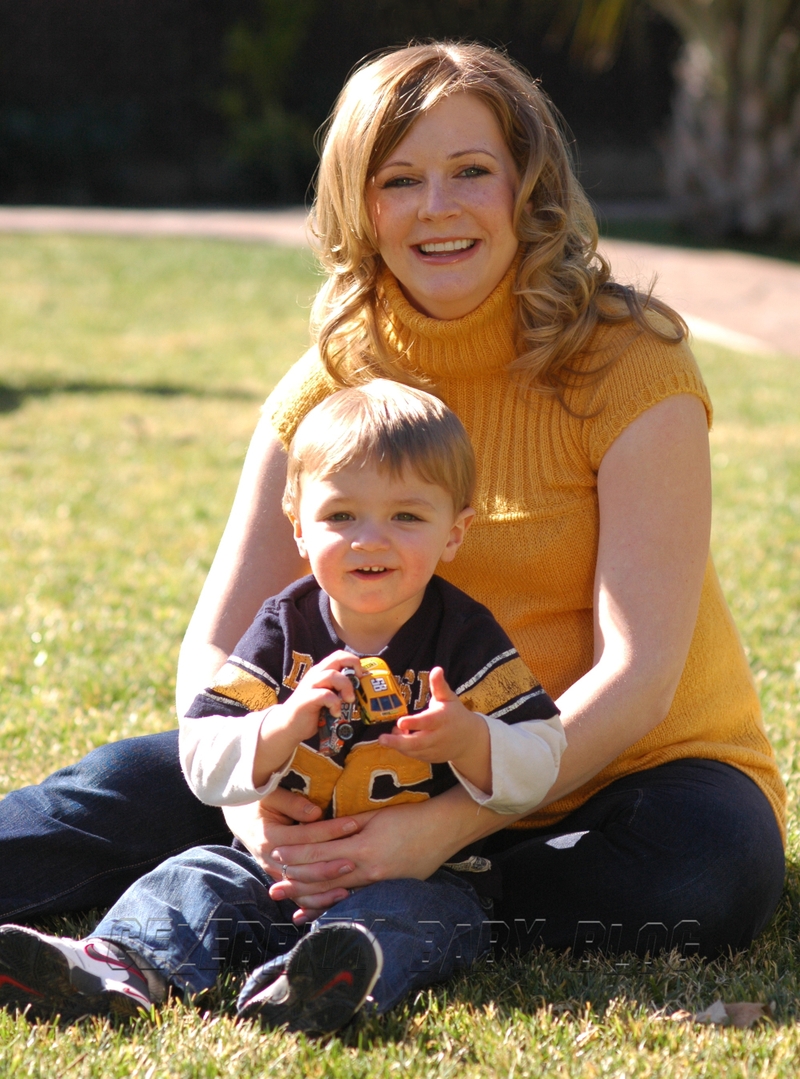 Update March 16th: Early this morning, Melissa blogged on her MySpace that Brady, as they've apparently nicknamed him, is doing well — as is big brother Mason.
Hello! Thanks so much for all the wonderful comments and emails.

BraydonHart Wilkerson was born March 12th at 3:00pm (on the dot). He wasthankfully smaller (7 pounds, 3 ounces) than Mason (9 pounds!), and Ihad a better experience this time around. I was able to do itcompletely natural, no drugs — and it was much shorter than Mason'sbirth (but by no means easy!) and now we're home bonding and adjustingto this new miracle! Mason is a perfect big brother — he's loving,gives Brady lots of kisses and tries to helps me out.

I'vebeen getting a lot of requests for photos, but right now we're stayingprivate and keeping some things just for us. Take my word for it — he's adorable and looks exactly like Mason did at birth! We will bereleasing photos soon though, so keep an eye out.
CBB note: The baby will be introduced in People magazine in the coming weeks.
Update 11:30 pm: A message for CBB readers from Melissa!
Thank you all! He's so cute and I can't believe I did it au naturel. Myhubby and mom were amazing coaches and got this little man to come outwith no drug help at all! Such a different experience than Mason. The body is a wonder.
Click below for the original birth announcement.
Originally posted March 12th 8 pm: Actress Melissa Joan Hart, 31, and Course of Nature rocker Mark Wilkerson, 30, welcomed their second son today, Wednesday, March 12th, at 3 p.m. in Los Angeles, CA. Braydon Hart Wilkerson joins big brother Mason Walter, 2. Braydon arrived after 10 hours of labor and weighed in at 7 pounds, 3 ounces.Melissa states,
This has been a long but exciting pregnancy, and we along with Mason are excited to add to the Wilkerson clan.
With Mark adding,
Melissa and I are the proudest parents ever and this is the best thing that has happened to us this year!
Melissa and Mark confirmed the pregnancyin September. By the fall, they shared the knew the sex of the baby,but would be keeping it private. In December, Melissa and close friend Soleil Moon Frye did a magazine spread together. In January, we learned that the baby would not be continuing the M-name tradition, got a peek into Melissa and Mark's home, and did a CBB photoshoot. Throughout the pregnancy, Melissa wrote a journal exclusively for CBB readers. Her due date had been the first week of March.
Source: People
Thanks to everyone who sent this in.