Tori Spelling and family at Los Angeles book signing
Tori Spelling, 34, celebrated the release of her new book sTORI Telling at a Barnes and Noble bookstore signing at the Grove in Los Angeles on Friday, March 14th. She was accompanied by husband Dean McDermott (not pictured) and son Liam Aaron, who celebrated his first birthday on Thursday. They expect their second child together in early June; they do not yet know the sex.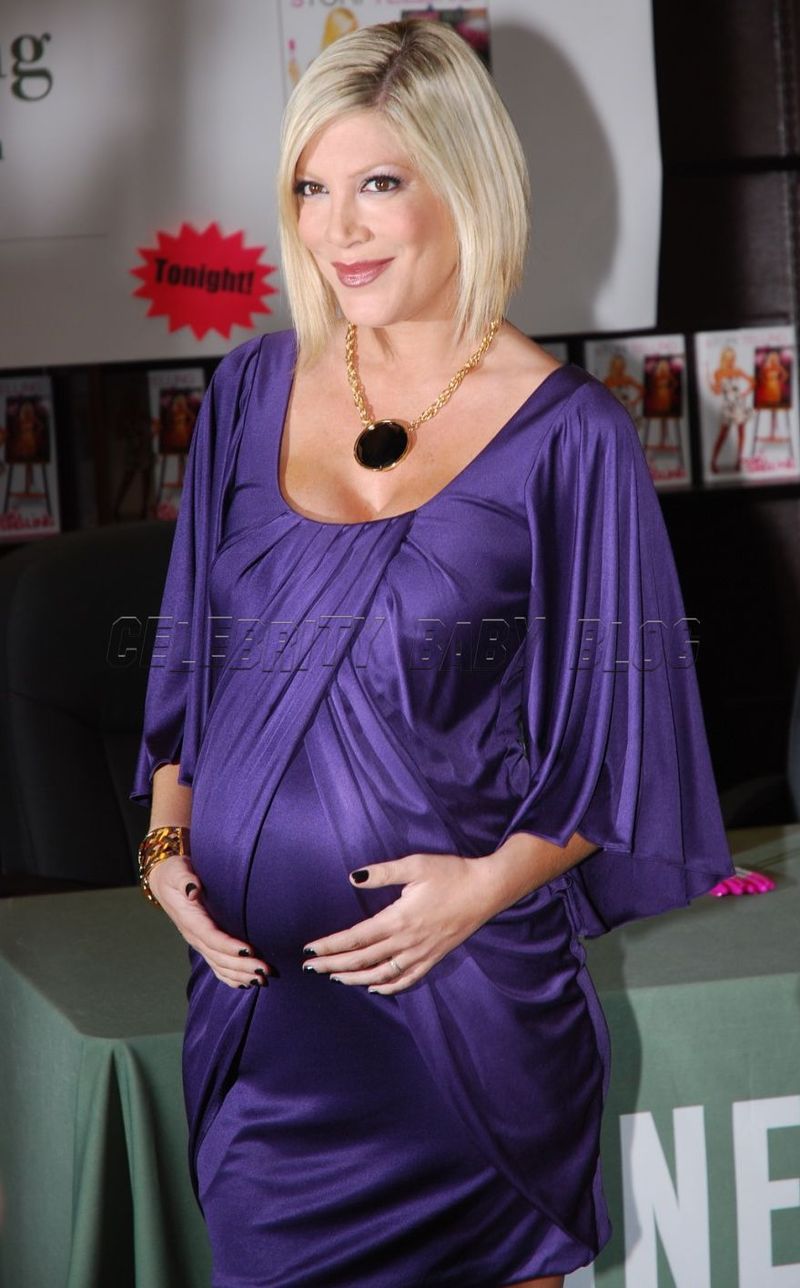 Photos by Splash News.
Click below for more photos.
Liam held a Bla Bla Mozart Monkey Doll ($42).