Update: Tori Spelling appears on Good Morning America, The View, and Good Day LA
Update: Tori tells Good Day LA that she is in her third trimester, meaning the latest she is due is the second week of June.
Originally posted March 11th: Telling The View ladies that she's due "in early summer" and that she already knew she was pregnant when co-hosting the show last November 6th, Tori Spelling appeared on both the ABC talk show as well as Good Morning America in promotion of her new memoir, sTORI Telling. The 34-year-old actress revealed that she chose to write the extremely personal book because,
People spent so many years telling stories about my life … I figured my whole life was out there anyway, except falsely written about. I thought, 'I'll tell my own stories, and tell them truthful this time.' I feel at this point it's all out there, and it's the truth. What can they say now?
Although Tori recently admitted that she is afraid to have a daughter given the relationship she's had with her own mother, she says that Candy's connection to Liam Aaron, 1 on Thursday, is her top priority.
She's developing a relationship with Liam, which is most important to me. She's a great grandma, and at this point in my life it's all I can ask for. Whether we have a bad connection doesn't matter. They have a connection and that's great.

[Motherhood] bonded us in a way that can't be broken. I don't know if its made us closer, but I understand her better now because now I'm a mom as well. I know that love that can't be broken between a mother and a child. And I know how much she loves me.
Click below to read why Tori chose to include Liam in her reality show Tori & Dean: Inn Love, watch the GMA interview, see a part of her View interview, and for photos from her appearances.
Growing up in LA is tough, and although she and Dean briefly moved to Fallbrook, CA to run their inn, Tori says they chose to move back to the city. Saying that it's "difficult to raise kids" in the area, and that the paparazzi attention can be overwhelming, she instead chooses to focus on the positive and try to live normally.
I tried to shield him from [the spotlight] for the longest time. And then at some point you just kind of go, 'Well, I've just gotta live my life.' And by having him on the show, that was our real life. Our show is so family friendly, so I felt comfortable putting him on the show.
Tori and husband Dean McDermott originally said they expect their second child in July — but from Tori's comments this morning, we're thinking the due date may be June instead. Time will tell!
Source: Good Morning America; The View
GMA Appearance:
The View Appearance: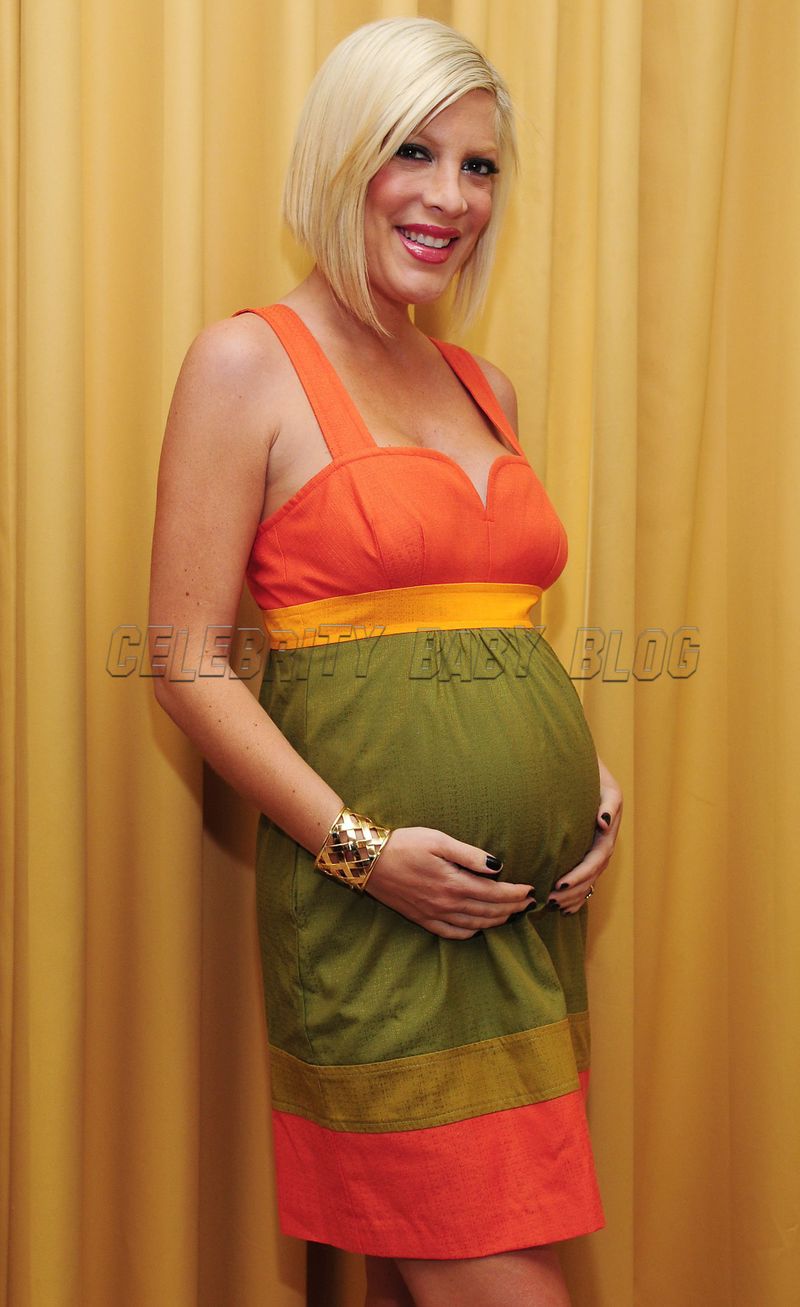 Photos by Startraks.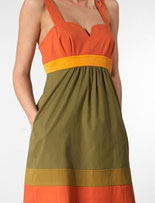 Tori wears Trina Turk's Nanna dress ($238).