Dylan Lee practices his skateboard skills
Dylan Lee, the 10-year-old son of rocker Tommy Lee and actress Pamela Anderson, practices his skating skills at Pap Jack's Skate Park in Malibu, CA on Thursday, March 13th. Mom was standing nearby watching.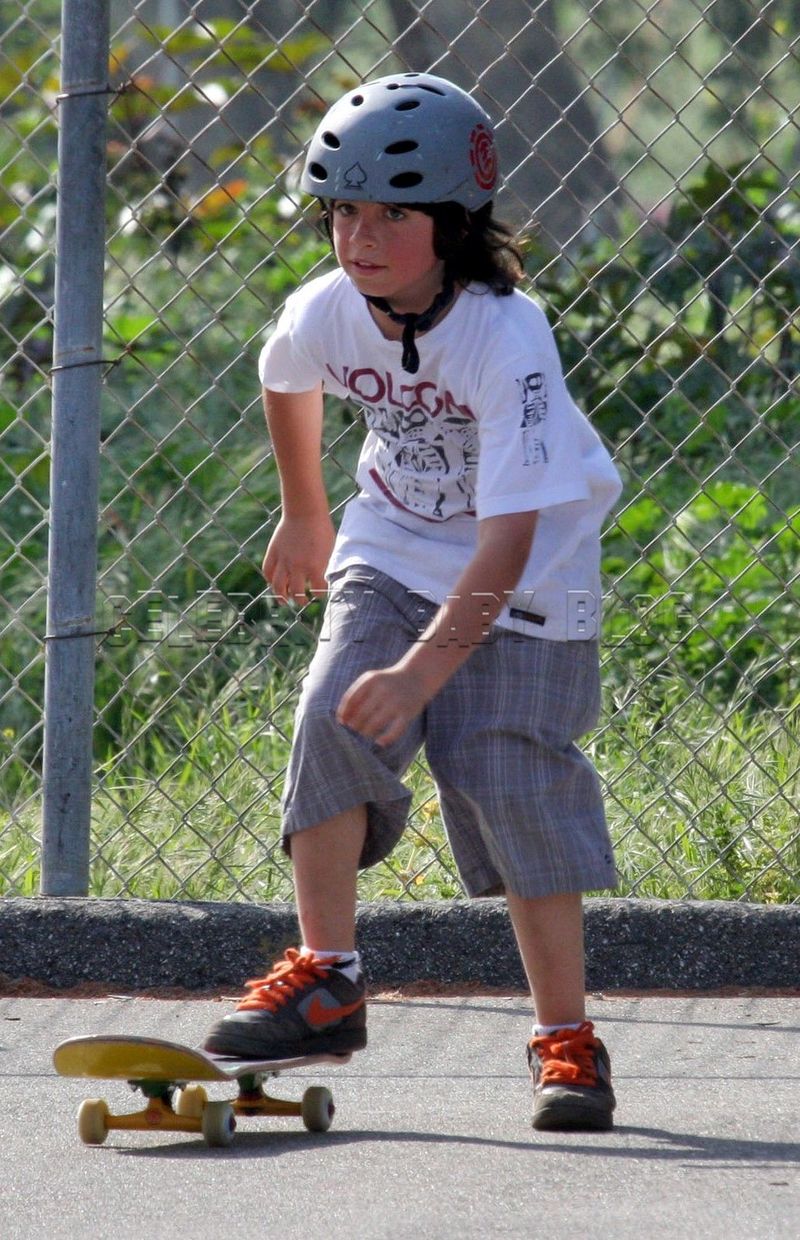 Photo by BauerGriffinOnline.com.
Dylan is wearing these Nike Kids Mogan Jr. shoes, but in a differnt color that seems to be no longer available ($40).