Beyond Chocolate Bunnies: CBB's Easter gift guide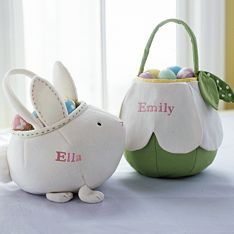 If packing your child's Easter basket with chocolate and sugar isn't your "thing," then you'll get a kick out of these picks. We've got a list full of great products to stuff their baskets with and not one of them will induce a sugar high! And if you can't do an Easter basket without the chocolate, then use these alternatives to help you cut back.
Click continue reading to see what we think would be a great addition to your child's Easter basket.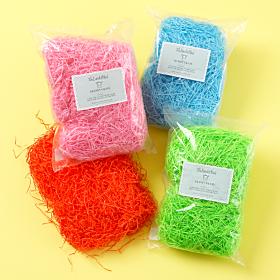 Fill 'er up: Baskets
It really isn't Easter without the Easter basket! Opt for one of these cute baskets and then stuff it with paper grass (a much nicer alternative to the plastic strings) and your child is sure to be pleased.
Favorite Items: Pottery Barn Kids Puffy Treat Bag (above, $17), Easter Bunny Approved Color Papered Grass (right, $3) and Target Medium Round Easter Basket with Liner ($7)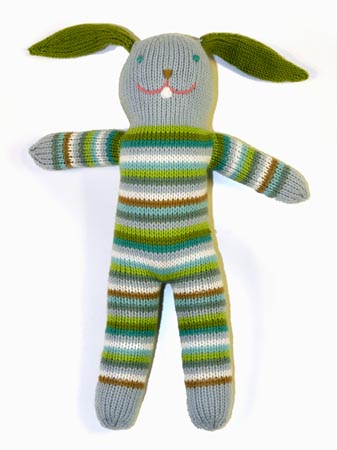 Cute and cuddly: Stuffed Animals
Almost as common as giving candy is giving a stuffed animal, especially a bunny. These cute and cuddly animals give a modern twist to an iconic "character" and will make a wonderful keepsake for years to come.
Favorite Items: blabla Basil Bunny (left, $32), Starbucks Easter Bunny Bearista ($15 only in stores), Deglingos Lapinos the Rabbit ($40) and Kaloo Lilirose Large Rabbit ($40)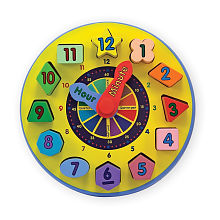 Play hard:Toys
Put a little bit of entertainment or even learning in their basket with one of these toys.
Favorite Items: Happy Easter Thomas with Bunny ($7), Dancing Eggs from Haba ($15), Cranium Jam Pack Jam ($25) and Melissa & Doug Wooden Shape Sorting Learning Clock (right, $13)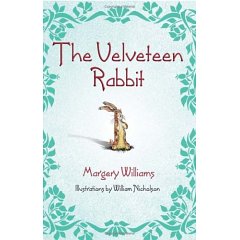 Read all about it:Books
There's nothing quite like the classic, The Velveteen Rabbit, or one of these other more modern literary takes on Easter.
Favorite Items: Happy Easter, Corduroy by Don Freeman and Lisa McCue ($6), The Berenstain Bears' Baby Easter Bunny by Jan Berenstain and Mike Berenstain ($7) and The Velveteen Rabbit by Margery Williams, Toni Raiten-D'Antonio, and William Nicholson (left, $10)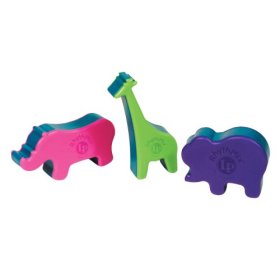 Get creative: Music & Arts
Inspire your child's creative side with one of these great products. Best of all, they're small and inexpensive!
Favorite Items: Crayola Washable Triangular Crayons ($3), LP RhythMix Animal Shaker Set (right, $9), PLAY-DOH Case of Colors ($5) and Cranium Scopes ($10)