Miranda Otto and Darcey spend the day out in Sydney
Actress Miranda Otto, 40, and daughter Darcey, 2 ½, were spotted out and about in Sydney, Australia today. During their walk, the pair stopped at a park for some play time. Dad is actor Peter O'Brien.
Photo by INCO/Fame Pictures.
Fashion info below the cut.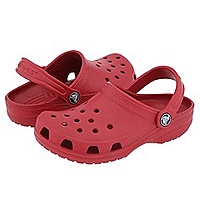 Darcey is wearing Crocs Kids Cayman in Ruby Red ($25).