Maxwell Sutter appears on The Bachelor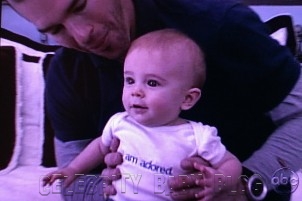 Maxwell Alston Sutter, the 7-month-old son of Ryan and Trista Rehn Sutter, appeared last night on the reality television show, The Bachelor. His parents met on the first season of sister show, The Bachelorette.
Little Max is wearing Adiri's "I am adored" t-shirt.
More photos below.