Naomi Watts on traveling, airplane crying and trading insults with the nanny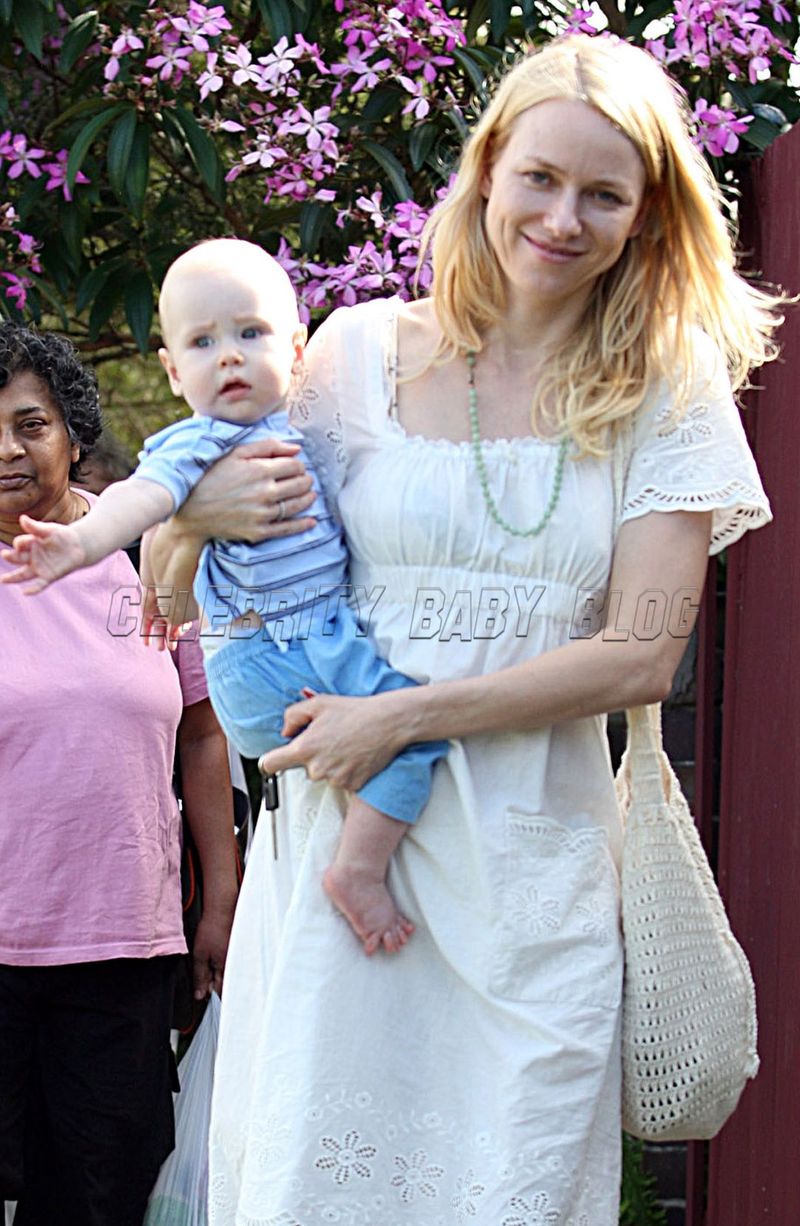 After Monday's halfway-around-the-world trip from Sydney to Los Angeles to tape Jimmy Kimmel Live, Naomi Watts revealed that son Alexander 'Sasha' Pete, 7 months, is getting to the age where traveling with him can become challenging.
Yesterday was the first time I felt [guilty getting on the plane]. Fortunately, I can fly first class these days. The baby's with me, but he started screaming the minute we got on the plane and didn't stop for a good 40 minutes.


People literally stood out of their seats and gave me glaring eyes. I think they just feel a little pissed off that they spent [so much money] on a flight and they have to listen to that.
When asked by Jimmy if she gave him drugs for the 14-hour-long flight, Naomi laughed and replied,
No, he's too young for that! I put him on the boob.
Click below for the rest of the interview, including the laundry list of countries Sasha has been, and Naomi's relationship with his nanny, Carmen. You can also watch video of the appearance.

Although the flight was long, it was just one of many for Sasha. Naomi would prefer less travel, but it's the way she and fiancé Liev Schreiber keep their family together — following each other to movie sets, film festivals, and press tours.
He's 7 months old. I can't even count how many countries he's beento. Shall we go through it? Well, he was born in America, [he's beento] Canada, Australia, Russia, Lithuania, England, Germany, Italy …I'm not proud of it.
Assisting the family is Sasha's nanny since birth, Carmen. Carmen and Naomi enjoy a close relationship — so close, in fact, that they trade insults!
I've got a great nanny, and I want to say hi to Carmen, my nanny.She's very helpful and she's very good and she calls it like it is. Infact, today she told me I have a big ass. Because I do have a big ass.She's got no ass, so she always just says things like that. She's got abig gut. She'll be watching the show! [laughs]
Naomi's latest film, Funny Games, opens in limited release on Friday.
Source: Jimmy Kimmel Live