Christina Aguilera considers breastfeeding a workout within itself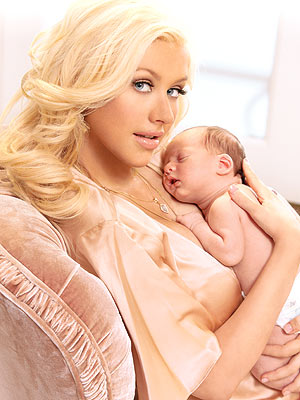 Songstress Christina Aguilera, 27, has been working to lose her baby weight after giving birth to son Max Liron on January 12th. In the process, she has learned the best secret for her is breastfeeding.
I think they say that when you're breastfeeding, you know, your weight kind of slims down. It's a little easier. It's like a workout within itself. It's very tiring actually and you find yourself snacking more often.
Christina is married to music marketing executive Jordan Bratman, 30.
Source: Access Hollywood