Nate Robertson and wife welcome son Wyatt Dale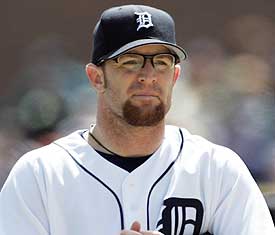 Detroit Tigers pitcher Nate Robertson and his wife Kristin welcomed son Wyatt Dale Robertson, on Thursday, February 28th at 1:23 a.m. The couple's first child weighed 6 pounds, 14 ounces. The 30-year-old dad says that while he may be tired, he has no right to complain.
After watching my wife [give birth], I have no right to complain about anything, even fatigue. I have no place to say anything.
Source: MLB
Thanks to CBB reader K.