Join the Hot Moms Club's new Super Community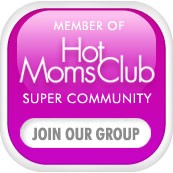 Hot Moms Club has partnered with the top mom and women sites on theweb including us! This new Super Community will let you network with other CBB readers and Hot Moms from other blogs.
Here's what you can do:
Create a blog! Blog daily or every week,use it to voice your opinion on hot topics or just to post the funnyand unbelievable things your kids do.
Upload photos and videos! And check out other CBB readers' photos.
Talk to other Hot Moms on the forums!
Read content from other partner sites in one place!