The Bunny Hop: Easter shoes guide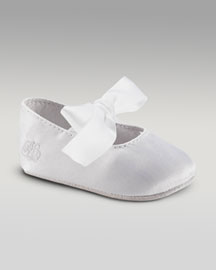 Last time we focused on clothes to get your little one properly dressed for Easter, now we'll take a look at the shoes that complete the outfit. Easter is usually a great introduction to spring –even though the weather may not always indicate it! So it's no surprisethat most of the cutest Easter ensembles feature pastel colors and lotsof white. Though some may argue that white shoes shouldn't debut untilafter Memorial Day, we're here to tell you that they are perfectly acceptable on Easter Sunday.
Click continue reading to see our picks for most stylish Easter shoes.
Nothing's Too Good
It's no surprise that dress shoes can cost a pretty penny. Factor inthe best quality leathers and details and it makes complete sense thatthey cost a little more.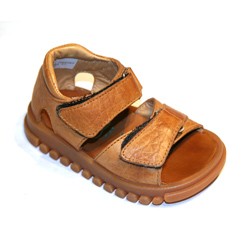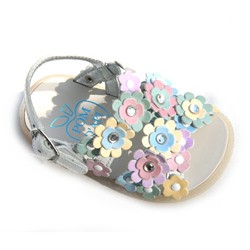 Favorites for the Girls: Pom D'api White Diams (left, $118) and Oilily Birdie Loafer ($79 on sale)
Favorites for the Boys: Pom D'api Double Velcro Tan Sandal (right, $104) and Shoe Be Doo 4449 ($95)
Spare No Expense
The most surprising thing about the spring shoes was how many cute styles we could find for boys. From oxfords to slip on leather loafers, we found a bunch of great styles.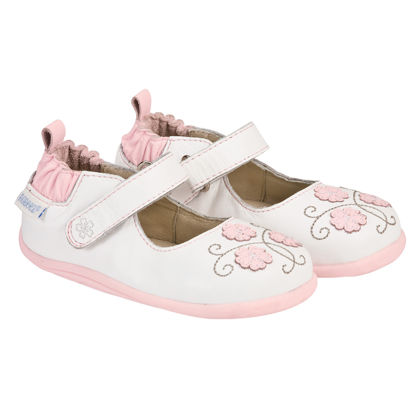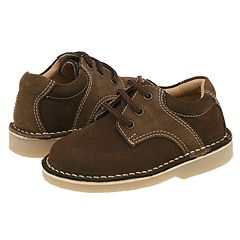 Favorites for the Girls: Pink Satin Mary Jan with Satin Bow ($42), Robeez Tredz Blossom Mary Jane (left, $42) and Primigi 'Andes-E' Mary Jane ($50)
Favorites for the Boys: Stride Rite 'TT Chase Mid' Oxford ($46), Umi 'Dray' Oxford ($53), Umi Kids Dray ($64) and Kid Express Marvin (right, $63)

Not Pinching Pennies
There was no sacrifice of style with a dip in price. In fact we found some truly fabulous shoes with exceptional styling.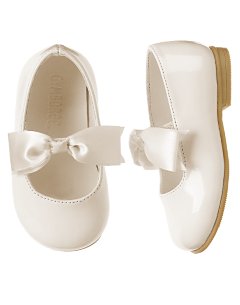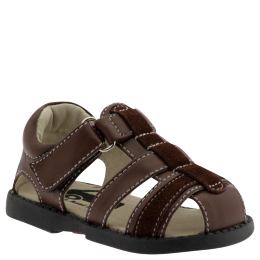 Favorites for the Girls: Ralph Lauren Briley Satin Ballet Flat, White (above top, $34), See Kai Run Indria ($38), Gymboree Patent Dress Shoe (left, $35) and Stride Rite Mandy Mary Jane ($36)
Favorites for the Boys: See Kai Run Jackson (right, $38), Stride Rite Reid Stage 3 ($39) and Kenneth Cole Reaction Tiny Flex Slip-On ($40)

Looking for a Better Value
It's nice to find a good value on a pair of shoes when you're not sure how much use they'll get. You can also try to opt for shoes that are less dressy (avoid patent leather and go for neutral colors) to get more use out of them.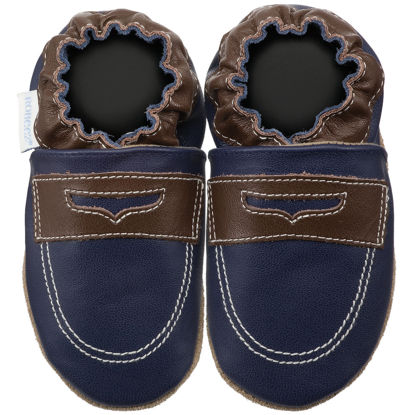 Favorites for the Girls: Gymboree Lattice Sandal ($30), pediped Faith (left, $30) and Robeez Party Bow ($28)
Favorites for the Boys: Robeez Penny Loafers (right, $28
), Gymboree Fisherman Sandal ($20 on sale) and pediped Will ($30)

Can't Stand to Spend Over $15
If you can't stand the thought of spending a lot on a pair of shoes for your child's always-growing foot, here are some picks you can feel good about.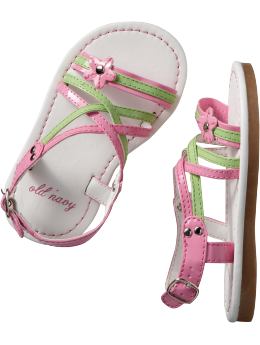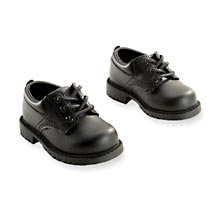 Favorites for the Girls: Old Navy Floral Patent Sandals for Baby (left, $15), George Samba Embroidered Ballet Flats ($11), Circo Shufang Beaded Ballet Flats ($10) and Circo Wisconsin Butterfly Toe Thong Sandals ($10)
Favorites for the Boys: George Darrin Shoes (right, $9)