Dave and Violet Grohl at farmer's market
Rocker Dave Grohl, 39, was snapped helping daughter Violet Maye, 23 months this week, with her shoes at an activity center in Studio City, CA farmer's market on Sunday.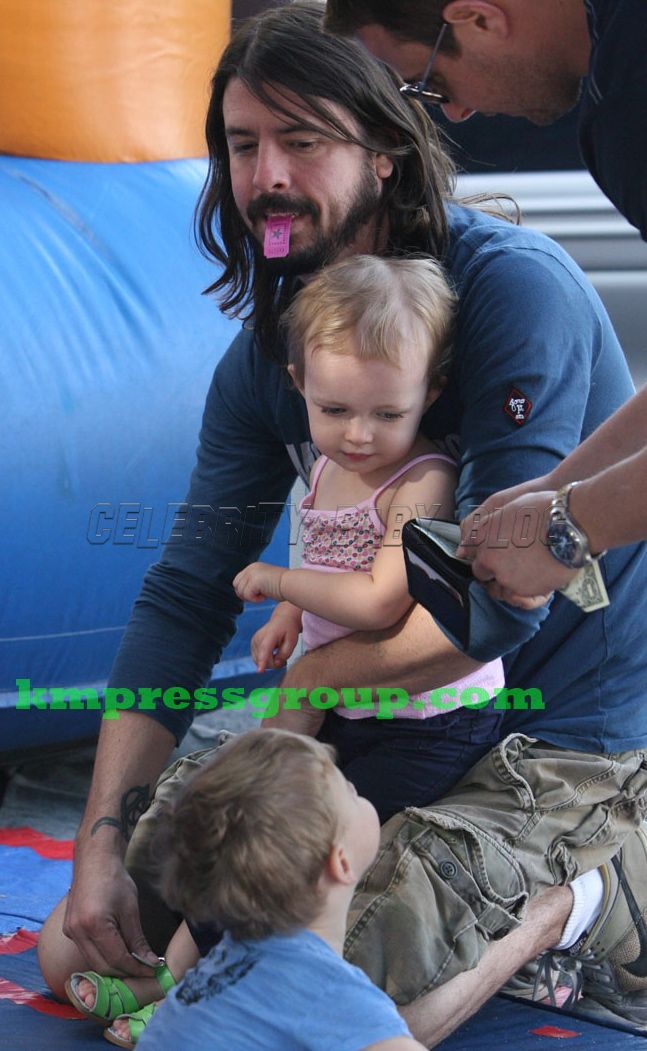 Photo by KM Press Group.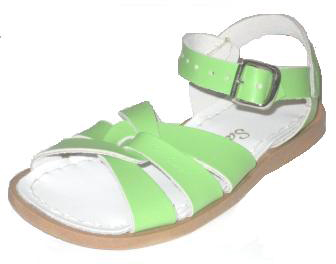 Violet is wearing Salt Water Sandal by Hoy Shoes Salt Water – The Original Sandal in Lime ($28).