Stefani-Rossdale family at farmer's market on Sunday
Rocker Gavin Rossdale, 40, and songstress Gwen Stefani, 38, visit the Studio City, CA farmer's market on Sunday with son Kingston James McGregor, 21 months. Kingston enjoyed corn on the cob and a pony ride. The couple expect their second child together in mid-to-late summer; Gwen is about 5 months along. Click here for her recent V Magazine interview and photospread highlights.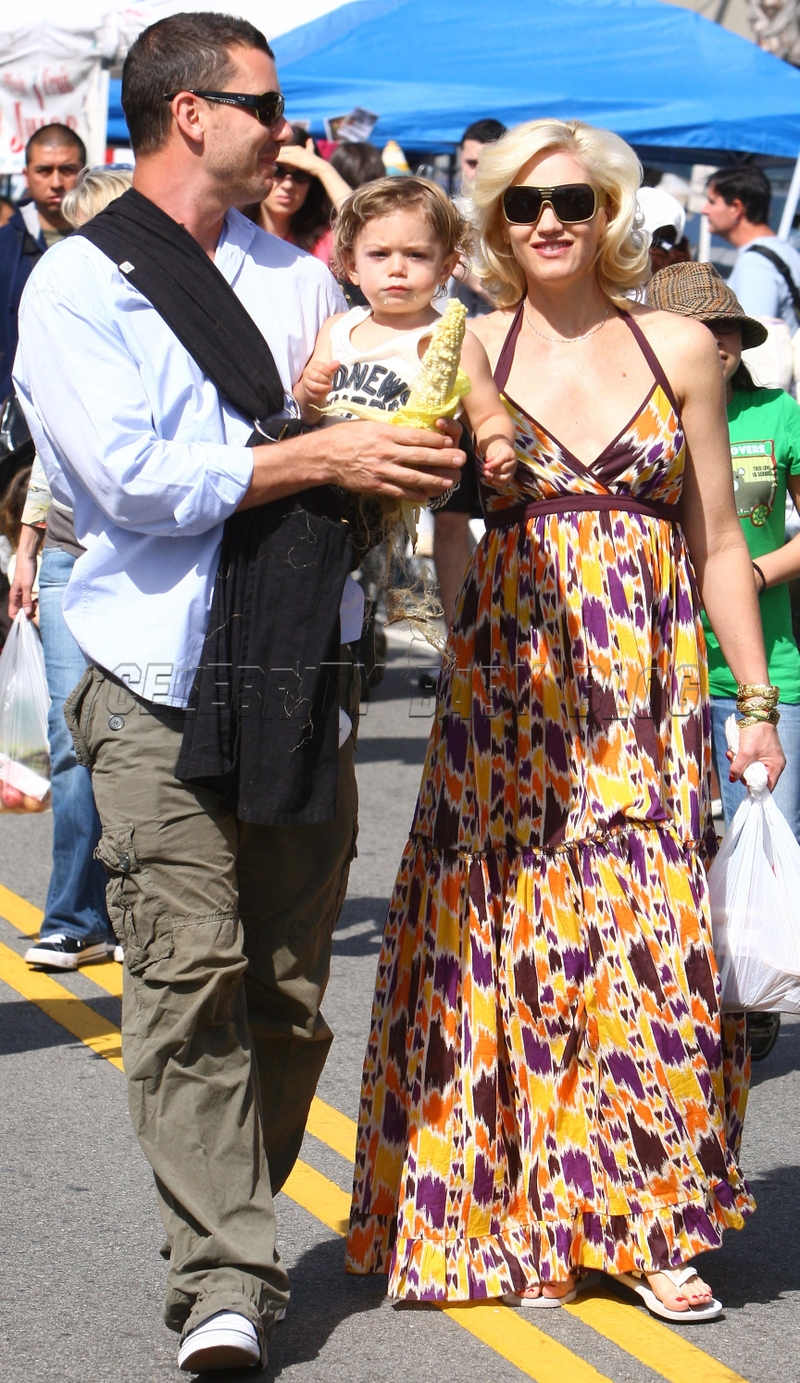 Photos by PacificCoastNewsOnline.com; KM Press Group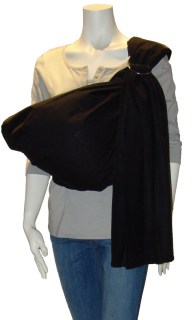 Gavin wears Kingston in a PSling NY ring sling from their Colors line in black ($150).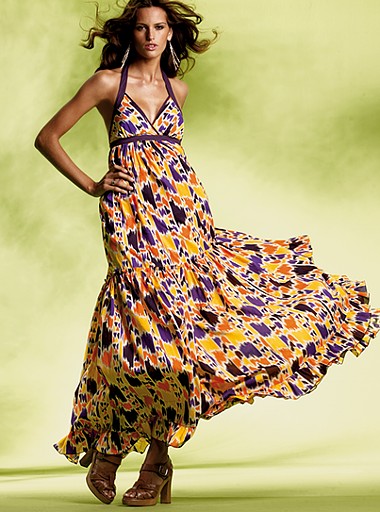 Gwen is wearing Victoria's Secret Print Maxi Halter Dress in yellow ($89).
Continue reading for more images.