Silly Saturday photo — Larry Birkhead tests pacifier
Carol Pederson of MyPacifier.com sends us this funny image of Larry Birkhead pre-testing a 'My Dad Rocks' binky for daughter Dannielynn Hope, 18 months. The image was snapped at the "Night of 100 Stars" Oscar gifting party at the Beverly Hills Hotel.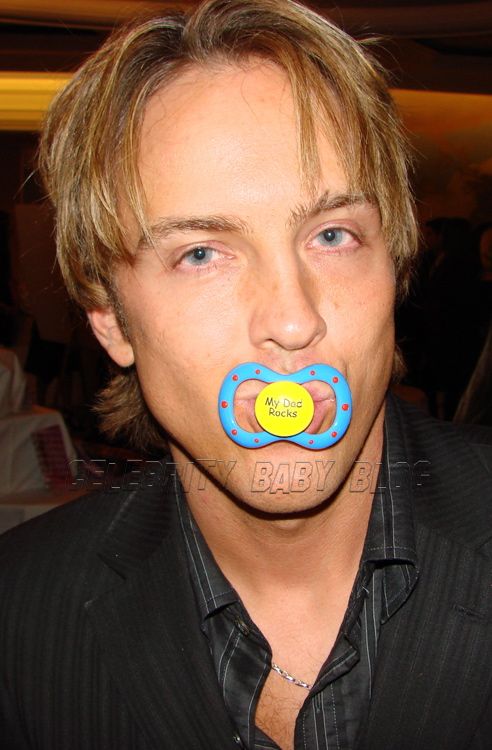 Image courtesy MyPacifier.