Kellie Martin talks about her eco-friendly home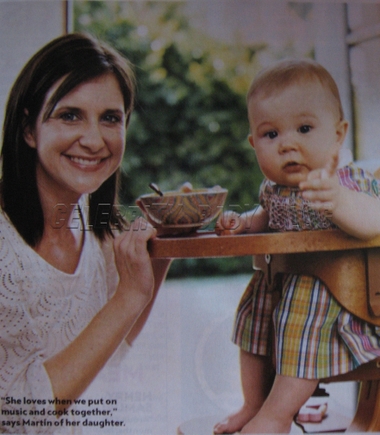 Like so many of us, Kellie Martin says that she's "slowly but surely" going green in her approach to motherhood. The 32-year-old actress counts eco-friendly Weleda and Avalon Organics baby skin care products, Can You Dig It? organic cotton clothes, Born Free bottles and sippy cups and Haba wooden toys among her favorites for Margaret 'Maggie' Heather, her 16-month-old daughter with husband Keith Christian. Kellie tells Modern Mom that she hopes some day soon "everything in my daughter's closet, crib, playroom and anything that touches her skin will be free of toxic chemicals." She adds,
I'm really passionate about keeping everything around your baby as safe as possible!
When she's feeling as though she needs a little "baby-free" time, Kellie says she enjoys yoga; When the family wants to do something together, they head for the great outdoors, putting Maggie in her "Bob jogging stroller and getting out for a good long walk." Besides teaching Maggie to "live with an open heart" and to be "compassionate and loving," Kellie says she and Keith hope their daughter will grow up to be equally loving towards the planet.
I … want to teach my kids to respect the world around them — to live with less 'stuff.' Life is a lot simpler without all the clutter.
---
For more of the interview and other great parenting resources, visit ModernMom.com. Modern Mom features smart and practical advice on topics such as parenting, finances, career, health, wellness, beauty, entertainment and more.