Singer Melissa Etheridge, 46, and her wife, actress Tammy Etheridge (not pictured), play with their children Bailey Jean (not pictured), 11, Beckett, 9, and twins Johnnie Rose and Miller Steven, 16 months, on the beach in Oahu, Hawaii today. Bailey and Beckett's other mom is Julie Cypher.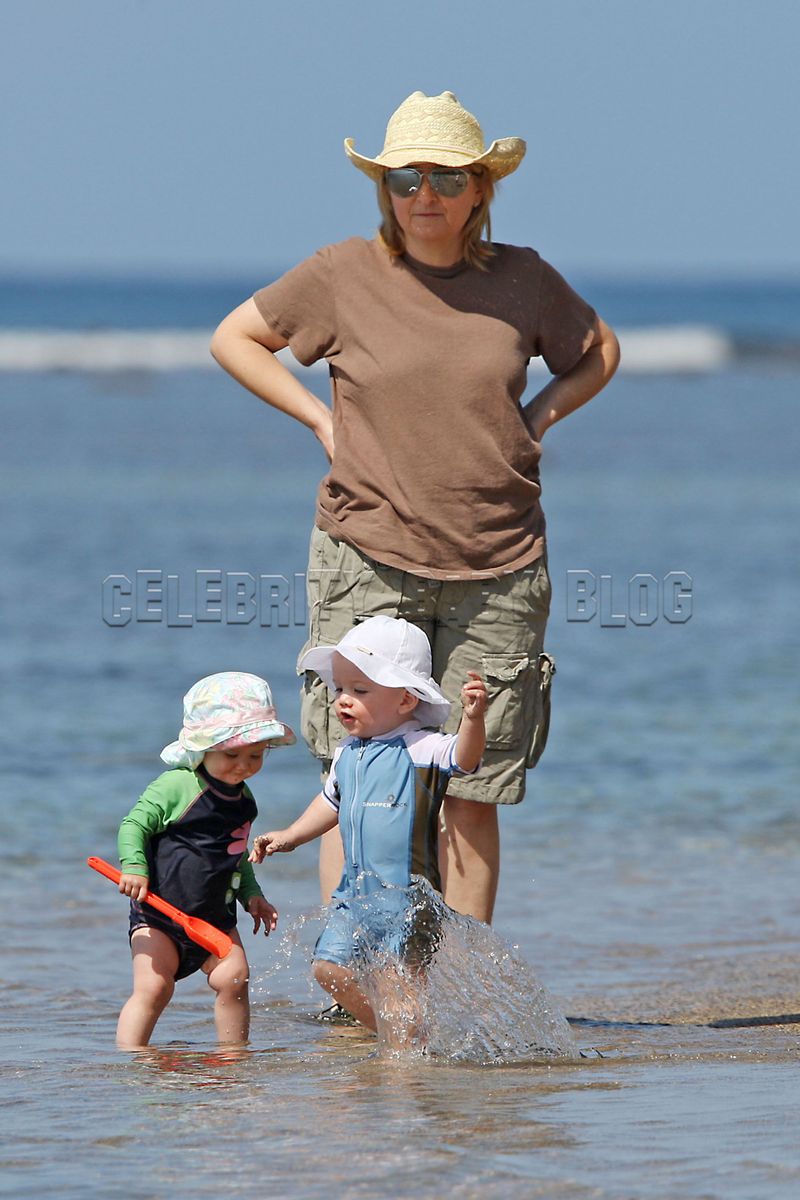 Photos by BauerGriffinOnline.com.

Miller is wearing a Snapper Rock One Piece Sun Suit in Blue/White/Brown ($35).
Click below for more photos.