CBB Exclusive: America's Next Top Model's Tatiana Dante's (Modeling) Inferno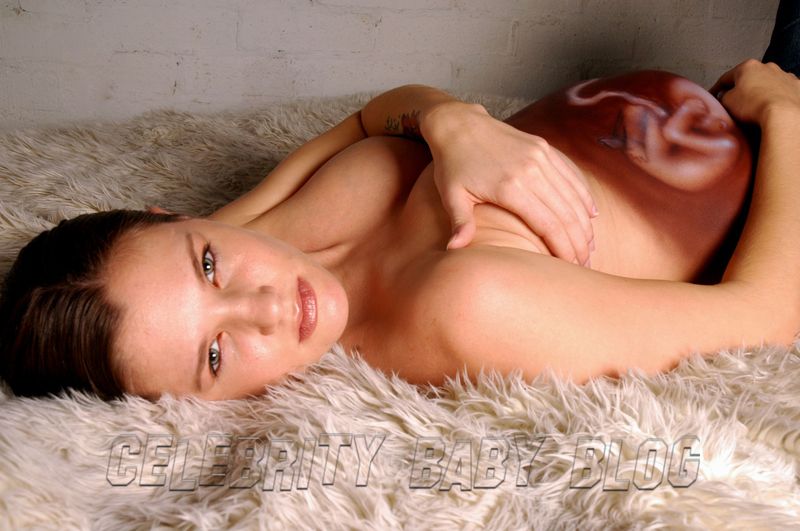 As one of the contestants on America's Next Top Model, Cycle 4, Tatiana Dante, 21, has posed in the rain with gale-force winds, with a pack of unruly dogs, and was even lowered into an actual grave for one shoot! All in a model's daily work. Due with her first child on March 19th, Tatiana sat down with CBB for an exclusive interview and photo shoot.
Photography: Gabbeli Photography
Hair and Makeup: Douglas Martucci
Airbrush Artist: Hans Haveron
Growing up in Maui, Hawaii must have been beautiful.
My childhood was wonderful. I lived near a jungle and we had horses, too. Every day, I had to walk 2 ½ miles to the school bus…each way. That wasn't so much fun!
People might not know this, but you were a competitive salsa dancer.
When I was 14, my mom's friend taught me how to salsa and I just loved it. I became his salsa partner, and we traveled a lot doing tours and shows. Salsa was (and still is) something I am very passionate about.
When did you start modeling?
I started modeling in my early teens. I started by doing bathing suit runway shows in Oahu. Modeling in Hawaii is much different than in the States, though. For one thing, it's a very easy-going, relaxed atmosphere. You're in the sun, on the beach, and it's great. Also, depending on where you shoot, you often have to hike to your locations!
How did you get into America's Next Top Model, Cycle 4?
I didn't really know what ANTM was; I had heard of it, but I hadn't watched it on TV. One day, I heard on the radio that they were having ANTM auditions in Hawaii. I went (and got to visit my big brother, Dionisio, who goes to college there!), and I made it on the show.
What was the experience like?
It was a great experience, and I wouldn't change a thing about it. However, it was complete culture shock for me when I was there. The girls I grew up with back home were more like tomboys; we grew up surrounded by nature. We weren't girly girls. The girls in the competition were from bigger cities, which was something different for me. I was also the youngest girl there.

I was really quiet on the show. People who knew me from back home said, "What happened to you?" Some of the girls had very strong personalities, and would try to find your weaknesses to bring you down. After all, it's a competition. Plus, always having the cameras in front of you made it a very stressful environment. So, I chose to read my book quietly.
What were your favorite and least favorite parts of ANTM?
I loved doing the challenges! They were so much fun. A lot of times, the concepts were so out-there. I loved doing the Zodiac challenge, where I got to dress up as my sign, Gemini.

The one I liked least was the one where we had to represent the seven deadly sins, and we were lowered into a grave! That was scary.
After you were sent home from ANTM, what was life like?
I went to the beach a lot and just relaxed! When they were going to have the premiere of ANTM Cycle 4, I went to New York. And I wound up staying there for six months! I loved it, but again, it was a huge culture shock, and I knew that I couldn't support myself in that environment.

Then, I came out to California, which has been a perfect balance between island and city life.
How did you meet your fiancé, Robert?
I met Robert at a post production house I was working at in February 2007. I've been pregnant most of the time we've known each other!! We've done it a little backwards!!!
And you're having a little girl, who's due very soon!
Yes. At first, they told us that it was a boy. I was so excited; we had already picked out a boy's name. When we found out we were having a girl, I had to change the baby shower invites from "It's a Boy!" to "It's a Girl!"
What are your plans for after the baby is born?
After the baby is born, I plan to take my time and enjoy the baby. My mom is coming to help me, so I can get some sleep! I also want to get my body back in shape. I'll always pursue modeling, but I want a concrete and stable career. I love modeling, and it's fun, but it's exactly that, something fun. I want a career and something to fall back on. After all, I'm going to be a mom!

I know that now is the time to figure out what I want to do with my life. I'm still deciding, but it's exciting to think about the possibilities. The best part is that I have someone who loves me and we're going to do it together.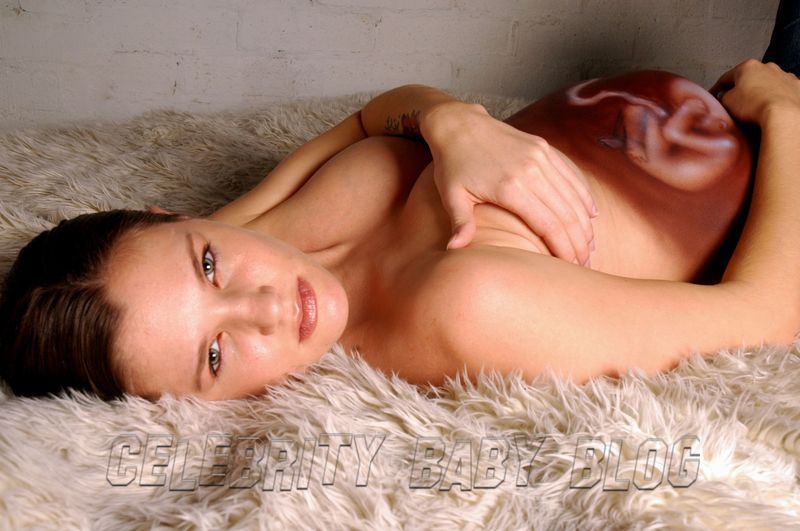 Photos and interview for exclusive use on CBB and are not to be reproduced elsewhere.