Baby Bling with giggle's Ali Wing: Tori Spelling & Dean McDermott – Making Room for No 2!
by Ali Wing, founder, giggle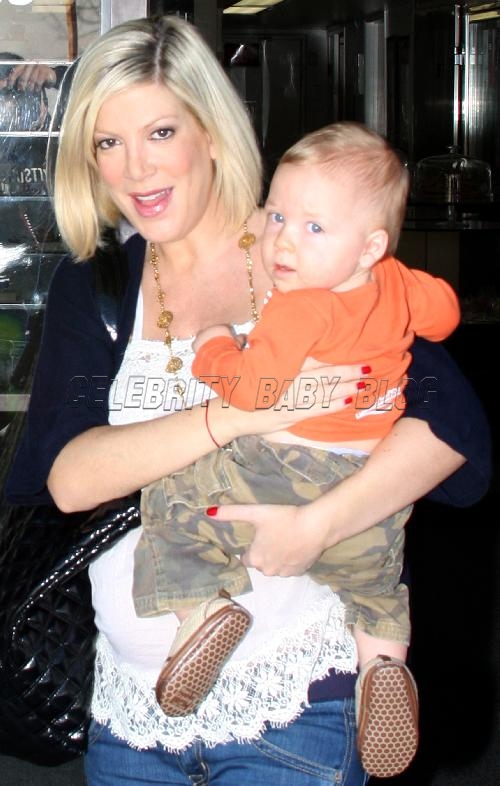 With an 11-month-old at home and a confirmed second trimester pregnancy, Tori Spelling and husband Dean McDermott are upping the stakes! Whether or not baby Liam McDermott is ready for a little brother or sister, it's time for some big boy nursery upgrades in the Spelling/McDermott household. Here are my top picks for easing the transition to baby number two: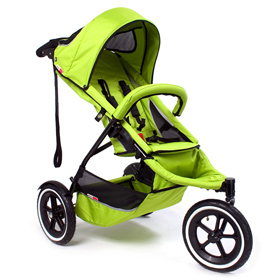 As cute as their single stroller may be, it's time to be ready to roll with two. My pick for the perfect double stroller is hands-down the Phil &Teds Sport Buggy. The only two-kid stroller that operates on the size of a single stroller frame, it's a delightful alternative to the double-wide. And lucky for Tori and Dean, the new, improved "luxury" version is due out this spring.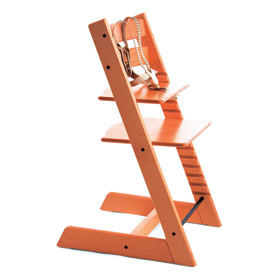 It's always exciting when your baby is big enough to graduateto a toddler chair and join you at the table. And Tori and Dean willhave extra motivation to move Liam up, since two is definitely a crowdwhen it comes to bulky highchairs. My favorite is Stokke's Tripp Trapp Chair. It blends well with most decors, and can be used all the way into your child's teens. What a great investment!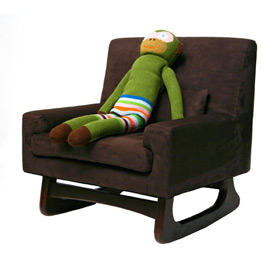 Eventually,baby Liam is going to ask to hold his new brother or sister. The goodnews is that now he can do it in style and look just like Daddy in nurseryworks' mini Sleepytime Rocker and Ottoman.This is the pint-sized version of the full-sized rocker that, accordingto pictures from their nursery, they already own and love. With asecond baby on the way, they'll definitely get their money's worth outof this stylish piece of furniture!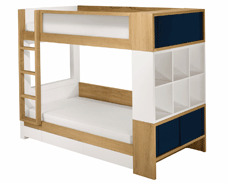 With a family growing thisfast, there could easily be a bunk bed in the Spelling-McDermott clan'sfuture. And while it may be a couple of years away, our pick is thepractical and contemporary nurseryworks Duet Bunk Bed which will coordinate withLiam's nurseryworks crib, making the transition from baby to big boybed effortless when the time comes.
Congratulations to Tori and Dean—and to anyone else expecting their second or third bundle of joy!
Tori/Liam photo by Flynet.
---

In addition to smarter products, giggleoffers customized services to help make it easier to become a newparent, such as giggle personal shoppers and giggle's ultimate babyregistry, offering parents a robust set of tools such as gear guides,starter checklists and a baby gear dictionary.