Jodie Sweetin says she's 'excited for sure' about motherhood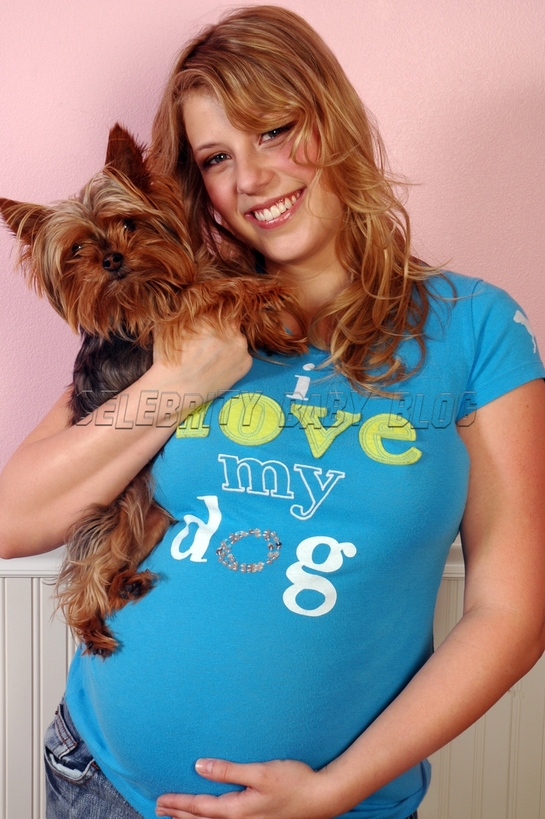 Being "a big book nerd" definitely comes in handy when you're pregnant, says actress Jodie Sweetin. The 26-year-old former Full House star says that she's relied on both the spoken and written word when it comes to preparing herself for impending motherhood.
I'm a huge reader … I'm a big book nerd. I go through like two books a week.
Although she won't know for about five more weeks whether her efforts have paid off, Jodie tells OK! at the Readalicious event that she's looking forward to meeting her first child, a girl due April 6th, with husband Cody Herpin.
I think I'm ready. It's weird. I don't think you're ever fully prepared to be a parent, but I'm excited for sure.
Click below for the rest of the article.
When it comes to pregnancy cravings, Jodie says frozen chicken pot pies have been the only constant.
Nothing weird. No pickles and ice cream. I've heard of women craving to eat dirt, but none of that. I'm pretty normal.
The couple recently moved into a larger home just outside Los Angeles and Jodie says that the transition has been a good one for their growing family, noting that "there is no picket fence, but it's not Hollywood either." She's not ready to say goodbye to Hollywood entirely, however. Reiterating earlier statements made during her exclusive interview with CBB, Jodie says a return to acting is part of her long-term plan.
After the baby is born, I definitely want to start getting back into things. I want to start working again, but I want to get back into shape first, because it's kind of hard to work when you're round.
Source: OK!