Jessica Alba at Paris premiere of The Eye, blogs about trip
Actress Jessica Alba, 26, attends The Eye premiere at the Gaumont Marignan cinema on March 4th in Paris, France. Earlier today, she wrote on her MySpace,
Hey guys, I am now in Europe promoting to 'The Eye.' LAST TRIP!!! Went to the Lanvin show and the Rodin Museum in Paris … amazing … I am currently getting my makeup done to go to the premiere of my movie.

Can't wait to get home and rest. Every day I have eaten ham and cheese sandwiches, I can't get enough of them. Wish they had these back in the States; the bread is amazing. My tummy is getting bigger by the second and the little one must like the food too, because it is moving and kicking like crazy. IT'S THE BEST. Have to go, but just wanted to check in. JA
Jessica and fiancé Cash Warren expect their first child in late May.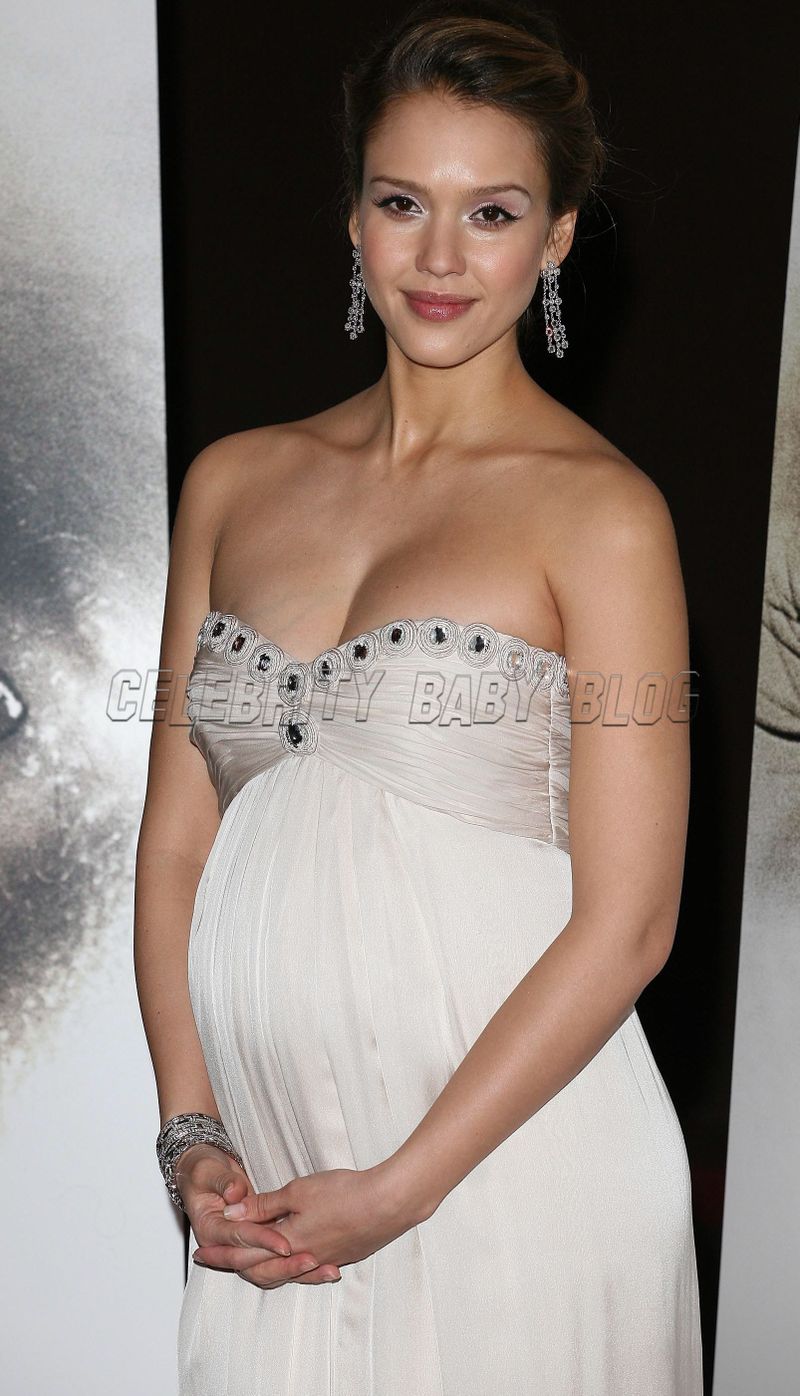 Photo by Julien M. Hekimian/Getty Images. More at Just Jared.
Jessica is wearing a Temperley London gown.