Rumor: Jamie Lynn Spears expecting a boy?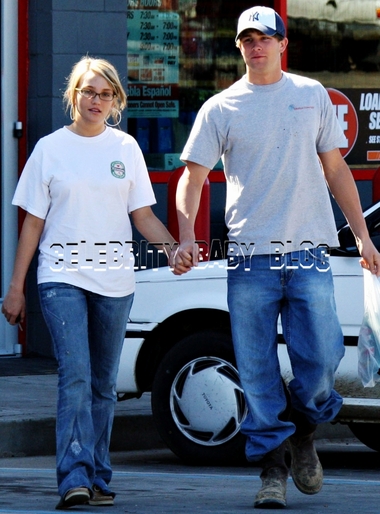 MSNBC's gossip column The Scoop reports this morning that Jamie Lynn Spears, 5-months pregnant with her first child, may be expecting a son. A recent shopping excursion to Petit Tresor with big sis Britney Spears, herself mom to two boys — 2-year-old Sean Preston and 17-month-old Jayden James — apparently had the girls buying lots of infant items in light blue, including organic baby blankets by designer Robbie Adrian. Quoting an unnamed source, The Scoop reports,
Britney originally said the items were for herself. None of the items could have been mistaken for being purchased for the two kids Britney already has.
However, Jamie Lynn, 16, has been in Louisiana ever since she announced the pregnancy in December, so we're marking this one as untrue.
Source: MSNBC
Thanks to CBB readers Lisa, Shaine, and Betty.