Marcia Cross out with Eden and Savannah at Santa Monica park
Actress Marcia Cross, 45, takes her fraternal twin daughters Eden and Savannah, 1, to a park in Santa Monica on Saturday. The park was within walking distance of their home — Marcia pulled them to and from the park in a red wagon.
Photos by Flynet.
Continue reading for many more photos.

Marcia is holding an Avent Natural 9 oz. bottle ($5).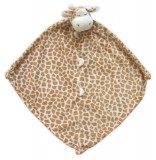 Savannah is holding onto an Angel Dear Chenille Giraffe Baby Security Blanket ($10).

Marcia is pulling the girls in a West Coast Wagon. The interior of the wagon plus the handle cover is from their jungle theme wagon, but the wooden wagon itself is custom made.