Contest: 101 Dalmatians on DVD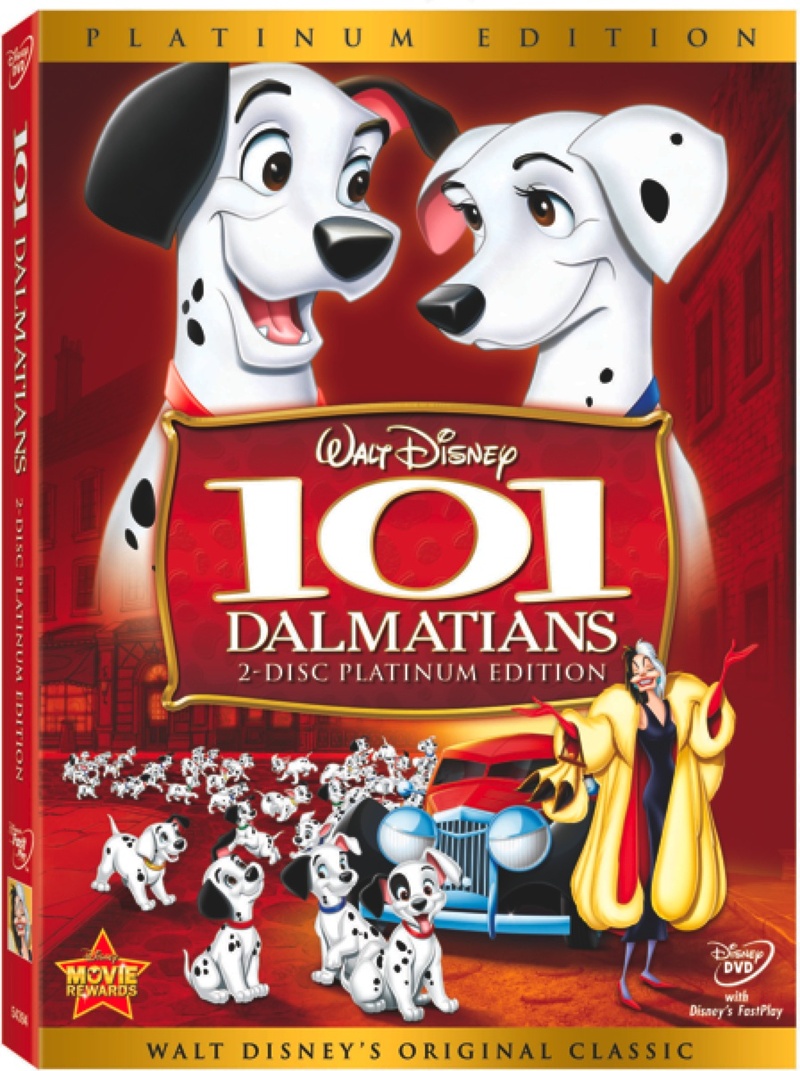 Pongo and Perdita are back and so are all 99 of the other puppies! In what has been hailed as one of Walt Disney's most innovative Disney animated films, 101 Dalmatians has been released in a Platinum Edition 2 Disc Set for the first time on March 4.
For those who don't remember,
101 Dalmatians
is the story of Pongo and Perdita, a pair of adorable Dalmatians who play Cupid for their "humans." In a short time, the dogs become the proud parents of 15 winsome puppies, but their happiness is short-lived. The wicked Cruella De Vil wants to buy the all puppies — to make a coat! When her dastardly offer is turned down, she orders her bumbling henchmen Horace and Jasper to abscond with the puppies as well as every other Dalmatian puppy in London. Pongo and Perdita must rally a network of animals across rk of animals across England with the "twilight bark" to help find Cruella's secret hideaway and rescue 99 precious puppies.
Click here to watch the trailer for 101 Dalmatians.
I recently reviewed this timeless DVD and said:
This movie will always hold a special place in my heart as it was oneof my favorites growing up. I even liked Cruella, as de Vil-ish as shewas! You just want to see Pongo and Perdita get their sweet pups backand then when there's so many of them, it almost breaks your heart.
We're holding a contest where you can win one of four copies of the DVD! Click Continue Reading for how to enter.
Enter to win one of four copies of 101 Dalmatians. Email the following info to celebritybabyblogATgmail.com (make sure you replace AT with @).
Your full name, email address, and mailing address.
Tell the truth, did you beg and plead your parents for a Dalamatian after seeing this movie as a kid?
Make sure you put "101 Dalmatians" in the subject line in order for your entryto be counted.
Contest closes March 3 at 9 am EST. (For contest terms & conditions, click here.)