Tricia Penrose and Mark Simpkin expecting second child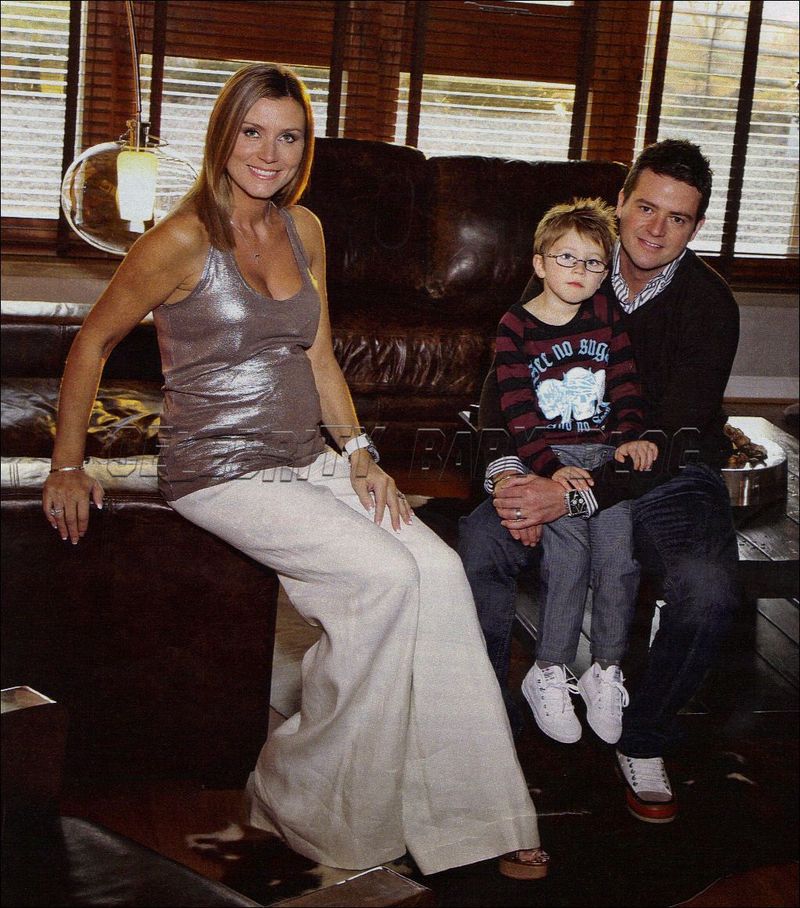 When Tricia Penrose's Heartbeat character Gina Bellamy became pregnant on the UK soap, the 37-year-old actress says she should have know that she would follow suit, thanks to a long-running legend on set.
The cast told me that actresses who wore the bump get pregnant in real life. I thought it was an old wives tale — then a month later it happened to me. [laughs]
Married to former TV presenter Mark Simpkin, The couple is already parents to son Jake, 4 ½, and couldn't be more excited to be expecting again.
T: I was ecstatic, because we really wanted another baby. When Isuspected, I phoned Mark and said I was going to buy a test. Heinsisted I waited until he got home so we could do it together.

M: The test proved Tricia was expecting, but I knew she was pregnant beforeshe did. She doesn't normally drink fresh orange juice, but a few daysbefore she did the test she woke up and was desperate for some. Thenshe wanted fish paste on crumpets. They were both such unusual cravingsthat I began to suspect. I was thrilled; I love babies.
Click below for the rest of the article and a large photo.
However,there was cause for concern earlier in the pregnancy — Tricia beganheavily spotting just before the couple was due to go in for the firstultrasound.
We had a bit of a scare when I lostquite a bit of blood just before my first scan. We thought I might bemiscarrying, so were incredibly relieved and happy when they found aheartbeat and showed us the baby. Since then I've really enjoyed mypregnancy.

Because we've done it before, we're much more laid back and we'renot worrying about every little thing. The timing's great because thenew baby will be born in August and Jake starts school in September.
As for Jake, he doesn't know about mom's pregnancy just yet — Tricia and Mark have chosen not to tell him until further along.
Ninemonths is such a long time for a little boy to wait that we haven'ttold him yet — he thinks I've just eaten loads of pies! We plan totake him to the 20 week scan and show him then.

We know he's going to be thrilled because he's always asking fora playmate. Both Mark and I have brothers and sisters, and I wouldn'twant Jake to be an only child.
And he may havemore than one sibling. Although Mark says two children would be great,Tricia would like to try for three if this baby is male.
I would like a girl, so if this one is a boy, it would be tempting to try again.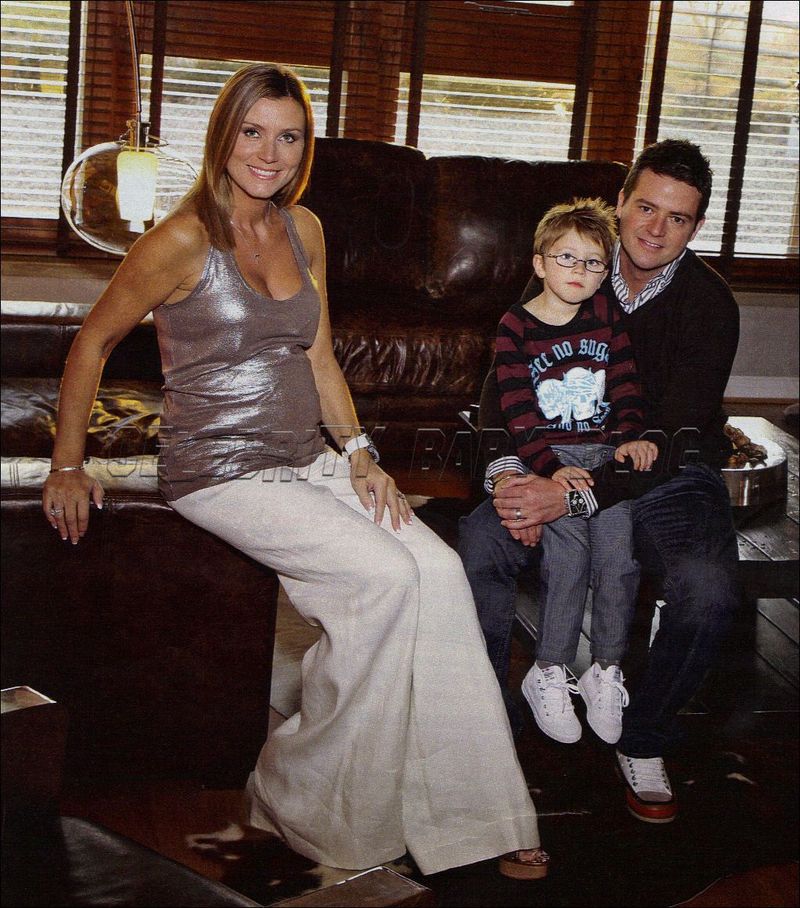 Source: Hello! Magazine,Issue: 1010, p. 106-108
Thanks to CBB reader Carlie.