Introducing Domino Carmen Flint Wood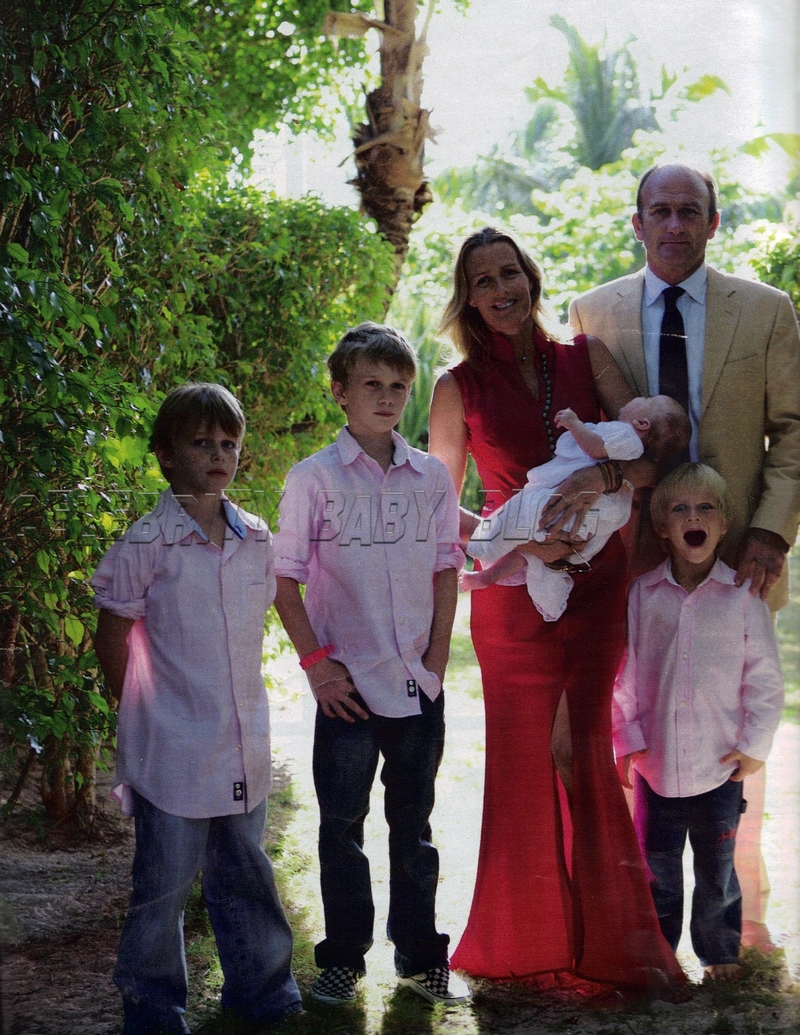 Interior designer India Hicks, 40, and her partner David Flint Wood welcomed their fourth child, daughter Domino Carmen Flint Wood, on December 17th. India and David, along with sons Felix, 10, Amory, 8, and Conrad, 4, introduce Domino, now 10 weeks, in the latest issue of Hello! magazine.
Click below for the photos and interview highlights, including why they induced early, how they chose her name, and what Domino's three brothers think of her.
On the birth:
Due on Christmas Eve, India and David instead opted for an early inducement, so that their three boys wouldn't have to miss their mom celebrating with them on Christmas morning. After a 'reasonable' five hour labor, Domino was born.
[Although I'd had three previous children,] nothing will prepare you and each time is unique in itsown right. By the time you've done three, at number four you're going:'Right okay.' But then nothing prepares you. Each one is a uniqueexperience and, at the cost of sounding cliched, it is extraordinary,birth, producing a life. So even though you know what to expect, themiracle of life is so overwhelming.

Holding her for the first time as lovely. It was still like holdingan alien. A slippery, slimy,blue thing!
On (finally) having a girl:
I still look at her now and think, 'What's that boy doing in a dress?' The main difference is other people's interests in the baby. By thetime you get to the third, people are going, 'What? Another boy?' Witha girl they say, 'Send a picture.' That's the first thing anyone willask for.
As for the boys, their new sister calmed their rambunctiousness.
They were delighted and very gentle and quiet with her, which doesn't happen very often.
On choosing Domino's name:
She is named after the Bond Girl in Thunderball — the 1965 James Bond movie set in the Bahamas, where the family resides.
When we first came up with it, I thought: 'It's quite grown up.' But now she couldn't be anyone else.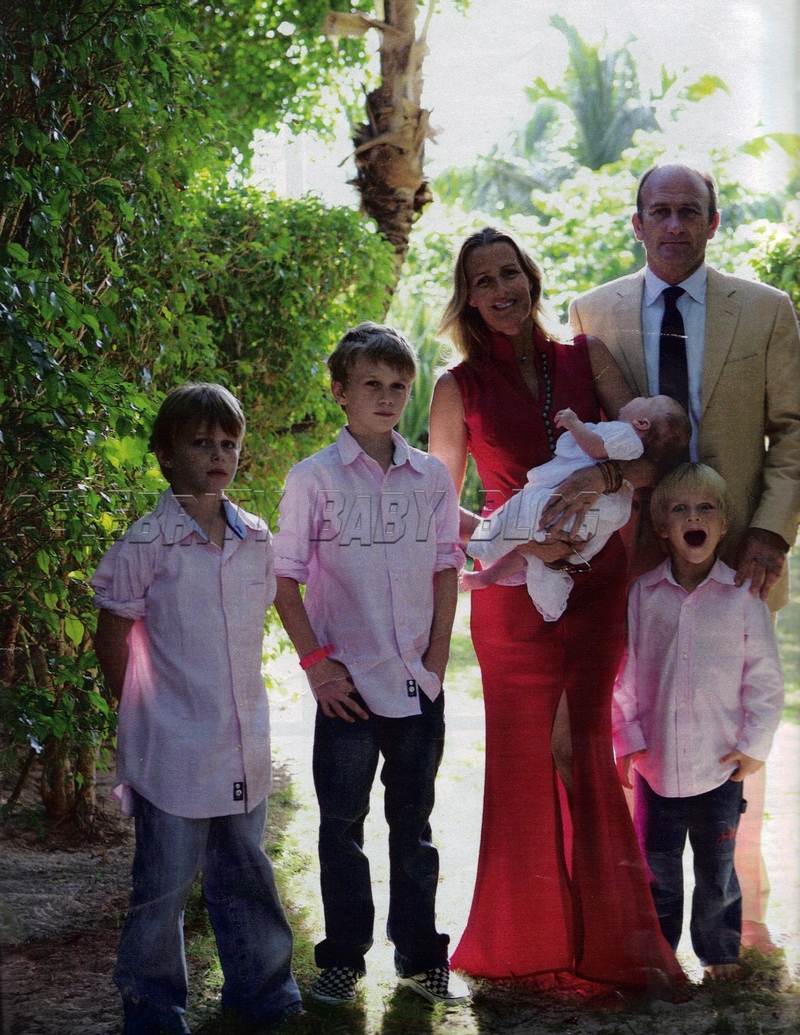 Source: Hello! Magazine,Issue: 1010 – March 4th, p: 6-12
Thanks to CBB reader Carlie.