CBB Exclusive: Soleil Moon Frye's Little Seed(s)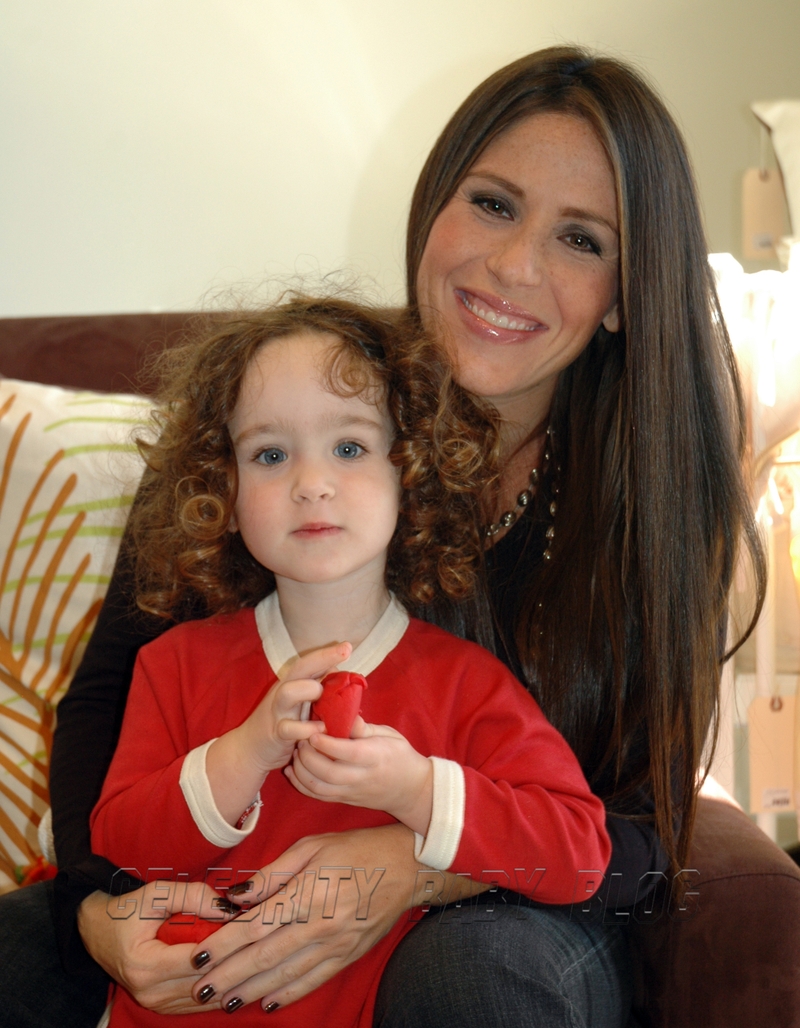 Soleil Moon Frye is one busy mama! Between her hugely popular eco-friendly store The Little Seed in Larchmont Village, CA, her beautiful 2 ½-year-old toddler Poet Sienna Rose, being the wife of producer Jason Goldberg, and her second baby due any minute, Soleil is truly a multi-tasking mom. Soleil, 31, took time out of her packed schedule in late January for an interview and shoot with CBB.
Photography: Gabbeli Photography
Hair/Makeup: Suzanne Haydon
Click below for the photos and interview.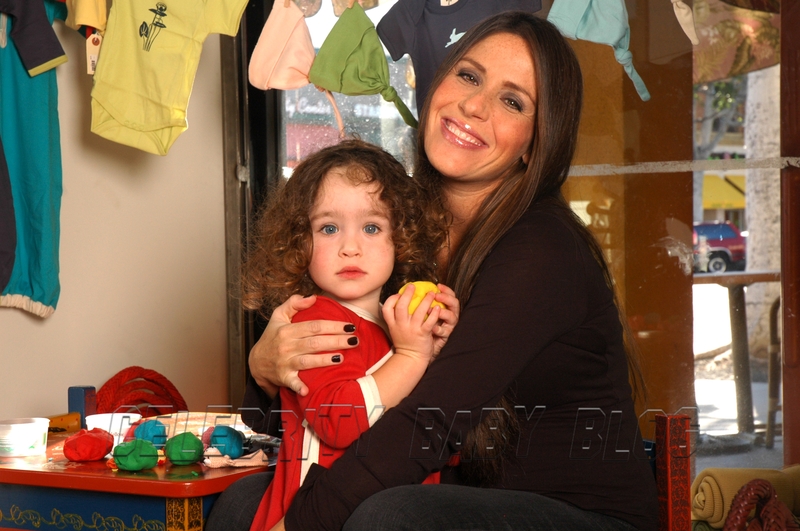 Since you own such an amazing store, I can only imagine how beautiful your baby's nursery must be.
It's finished now, but up until recently, I hadn't even started it! Isn't that hysterical? I own a baby store, and my own nursery was just completed! I was trying to figure out which would be more eco-friendly; to use all of Poet's stuff, or get everything new from the store!

So I did a little of both. I tried to make the nursery as eco-friendly as possible by reusing some of Poet's furniture and introducing new pieces from the store.

I used Poet's changing table and armoire. I put non-toxic paint on the walls. I got an eco-friendly crib from my store, and all organic bedding by Coyuchi. I have an organic changing pad, organic clothing, and a bunch of other amazing goodies from the store, like rattles & teething toys, etc.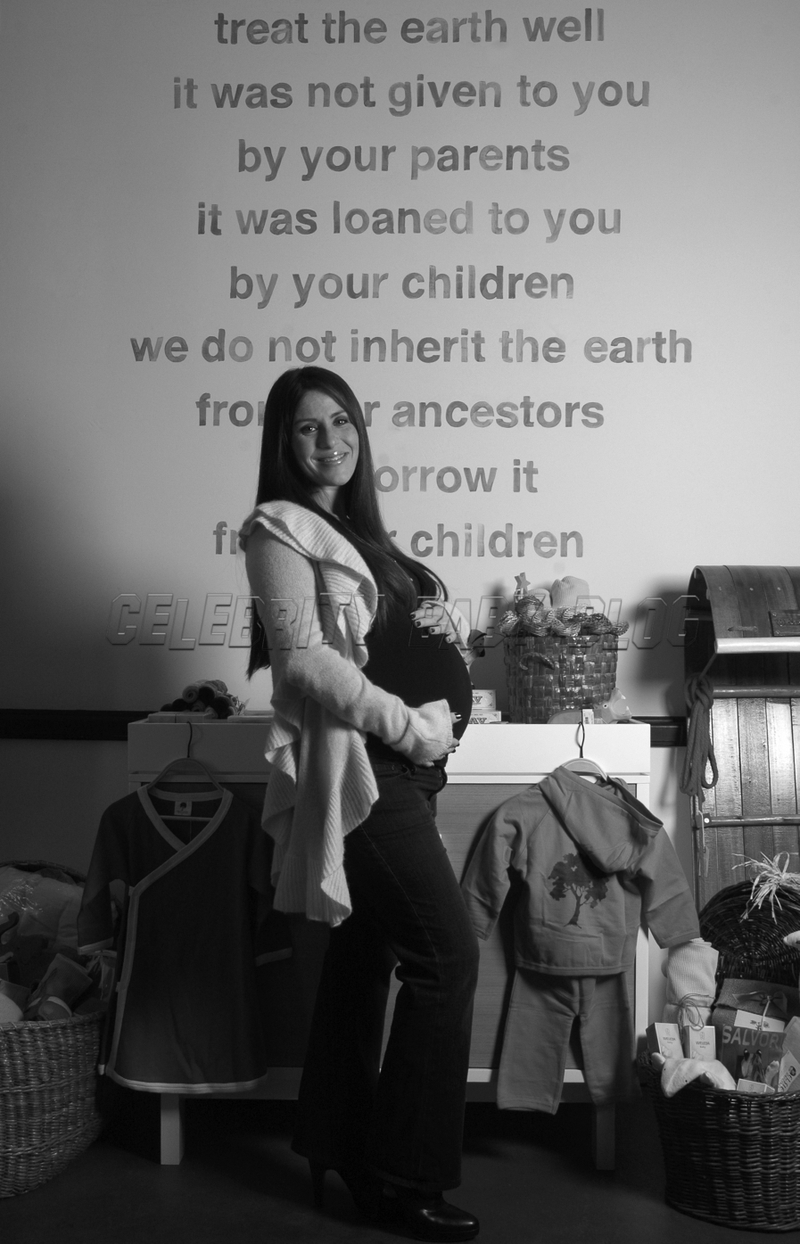 The Little Seed has been doing very well.
The response has been amazing. It's great to have so much support from the community and the families who come in to our store.
The Little Seed is just lovely. What was the impetus for it?
When Poet was born, I had this whole new outlook on the world. My friends (and business partners) Paige Tolmach and Beth Birkett and I wanted to make a change.

Together, we spent hours and hours on the Internet to see how we could do that. To find the eco-friendly products that we wanted, we had to literally scour the globe, from places as far away as New Zealand, to little mom-and-pop shops in Utah.

We knew that if we wanted accessibility to products that were healthy for our babies as well as the environment, there had to be other moms out there who also felt the same way. And thus, The Little Seed was born.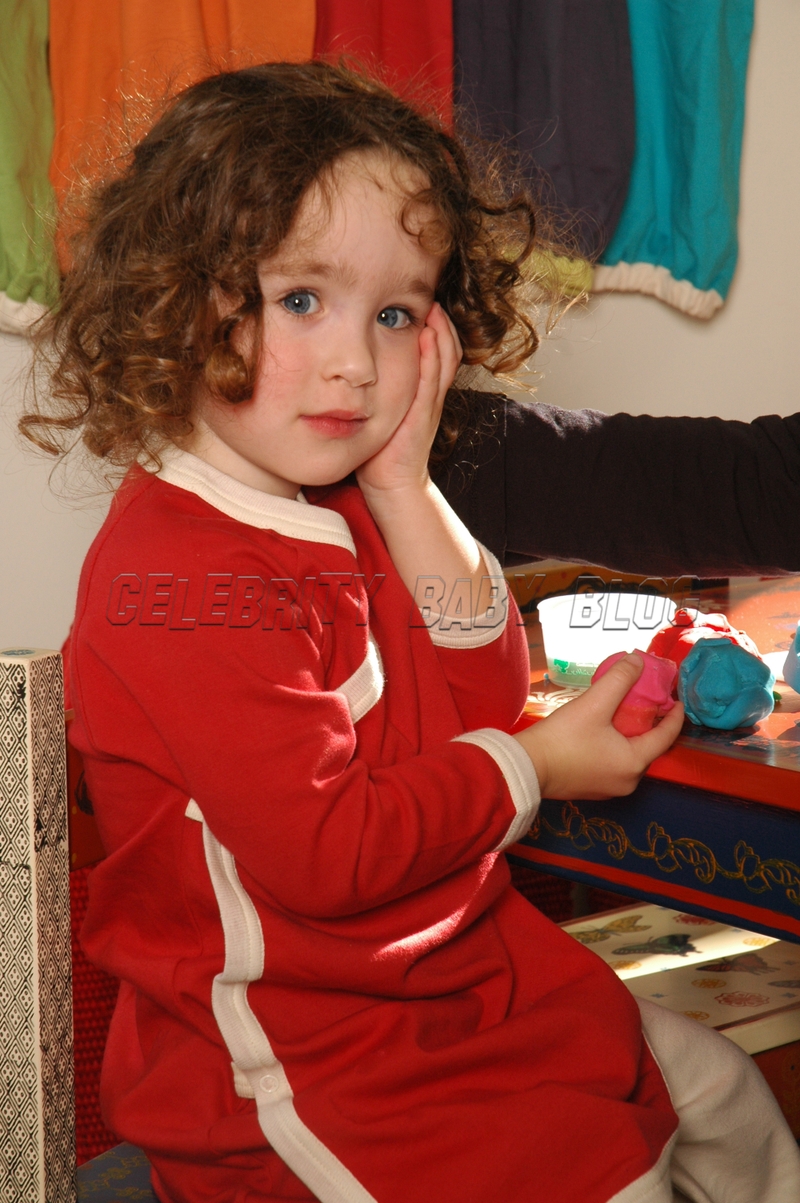 Let's talk about this other little seed, who's about to be born!
I know! We don't know what we're having this time, which is very exciting. The first time we knew, and it was great. We're trying hard not to break down and find out! When I get my sonograms done, I always say to the doctor, "Don't tell me! Don't tell me!"
How has the pregnancy been?
It's been good! Apart from the first month when I was really sick, it's been easy. And then I went into the second trimester feeling great, and I was saying, "This is glorious!" But now, I'm at the point where I can't sleep well, and it's getting a little uncomfortable.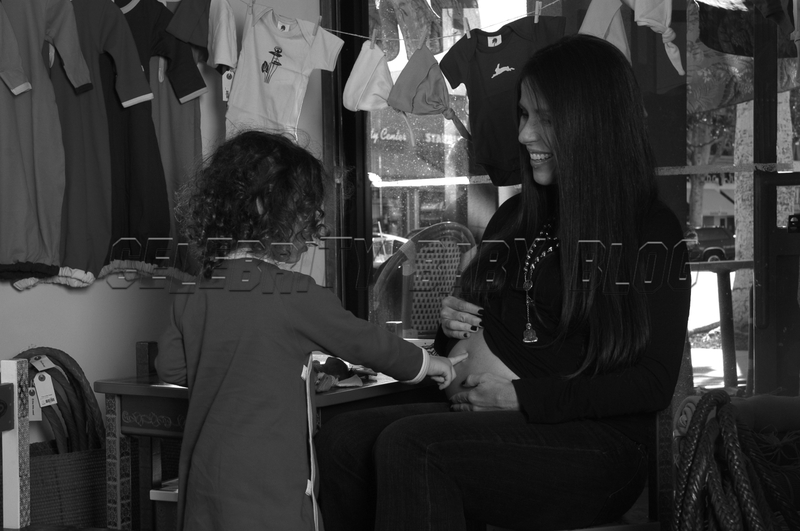 How do you think Poet will be as a big sister?
She's very happy about the baby coming. She's always kissing the belly and hugging it. I'm so excited for her to be a big sister. I myself am a little sister; I have a big brother. It will be so cool for me to see the experience of being a big sister through Poet's eyes.
What are your plans for when the baby comes?
I just want to spend as much time with these babies as possible! It's great because we have the play area in the store, so I can bring them to work with me, too.

Eventually, I'll go back to acting, but for right now, my children are the most important thing in the world to me.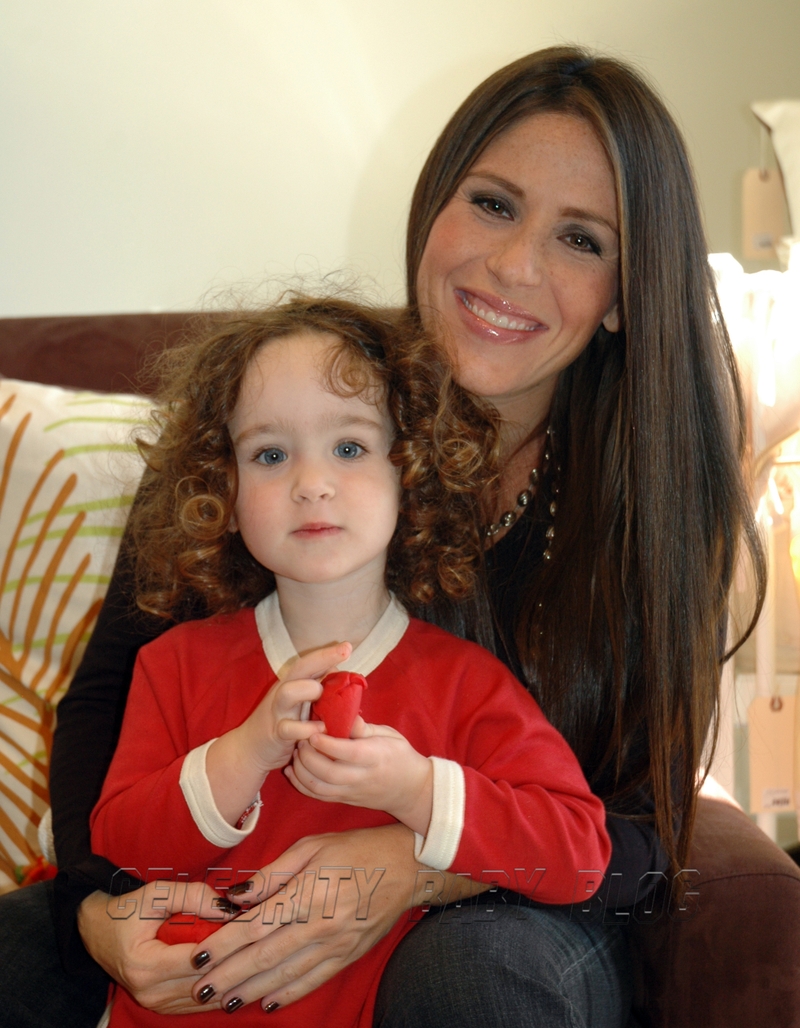 In the photos, Poet is wearing a Kate Quinn organics jumper and using Mary's softdough ($8).
For more information on The Little Seed, go to thelittleseed.com.
Click here for our previous chat with Soleil.