Jessica Alba skips Oscar parties this year, happily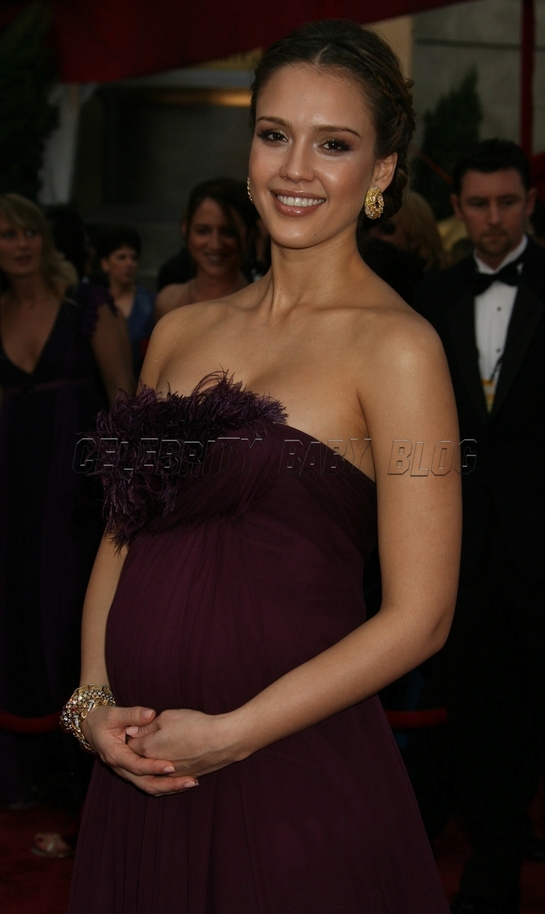 What a difference a year can make! Jessica Alba wrote on her MySpace yesterday that instead of hitting the Governors Ball to dine on chef Wolfgang Puck's famous Mini Kobe Beef Burgers following the Academy Awards on Sunday night, she and fiancé Cash Warren opted for burgers of a different kind: In 'N' Out! Not that she's complaining. The 26-year-old actress — in the third trimester of her first pregnancy — said the fast-food dash and a return to sweat pants (after donning a ball gown to present at the awards show) was a "highlight" of her evening. She adds,
Being preggers kind of takes the fun out of partying until the wee hours. Sleep always sounds so much better these days.
Jessica and Cash know the sex of their baby, due in late May, but they aren't sharing.
Source: Jessica Alba's MySpace