Courteney Cox-Arquette's little Oscar winner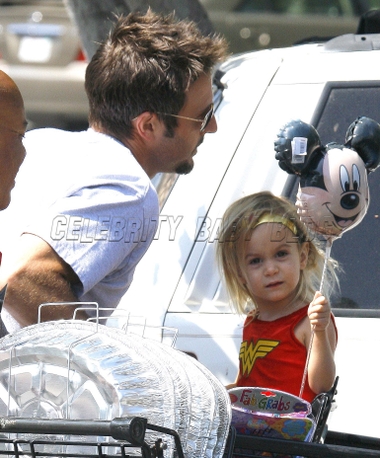 Appearing on David Letterman tonight, actress Courteney Cox-Arquette, 43, told a story about daughter Coco Riley, 3 ½, that proved she may be an actor in the making, just like her parents.
We have people over every Sunday, and this weekend we were watching the Oscars. Coco was hearing all the clapping, so she comes in the room and says, 'Mom, I'm going to come out and everyone clap for me.'

So she came out and we were like 'Coco!' and clapping, and she loved it. So she goes back and puts on her Sleeping Beauty wig — not the whole costume, just the long blonde wig — and a bathing suit and comes back out again for us to clap. The next time it was Jasmine…
Dad is actor David Arquette. The second season of Courteney's series Dirt premieres Sunday, March 2nd at 10pm on FX.
Source: The Late Show