Amanda Peet and Frankie joke around at the Vancouver airport
Frances 'Frankie' Pen Benioff, who just turned a year old last Wednesday, practices her clapping and blowing kisses to the delight of actress mom Amanda Peet, 36. The pair were at the Vancouver airport awaiting a flight on Tuesday.
Photos by Flynet.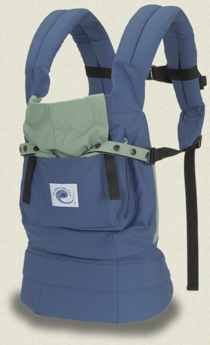 Amanda carries Frankie in an Ergo baby carrier in blue with green lining ($92).