Update: Contest: Win a Tuni & G mommy and me set just like Milla's!
Update: The winners are:
---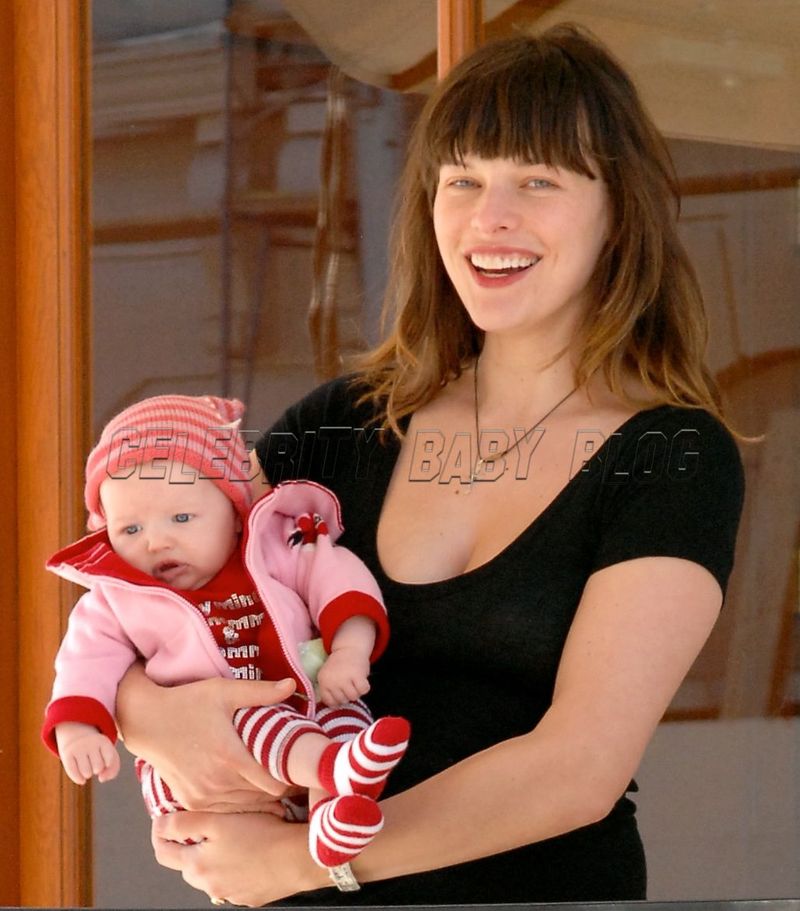 Tuni & G is offering two of its most popular mommy and me sets fora fun giveaway! Enter to win their famous rock 'n roll set ("my momrocks", "my dad rocks", "my baby rolls") that was featured in StarMagazine OR their newest "got my mind on my mommy and my mommy on mymind" (TM) onesie with the matching "mommy" shirt, as seen on Ever Anderson on Valentine's Day (and in Us Weekly and In Touch).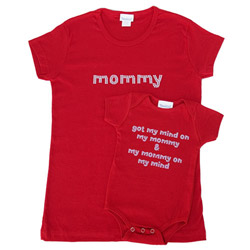 Tuni & G's Mommy and Me Clothing offers moms a fun way to dress upwith their precious little ones through the sassy interactive phrases!According to People Magazine, Tuni & G is a great baby gift that the stars are unwrapping! Halle Berry, Felicity Huffman, NicoleRichie, Milla Jovovich, and Jennifer Lopez are just some of the hot celebritymoms who are reported to be fans of this unique line of mom andchild clothing.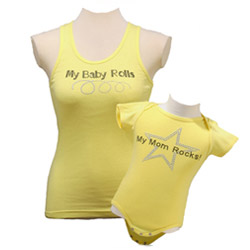 Tuni & G's signature "don't ya wish your mommy washot like mine?" and "my mom rocks" onesies have appeared in PeopleMagazine at least four times in the past couple of months, and the line hasbeen seen all over TV shows such as Inside Edition, Access Hollywood,and E! News. ETonline.com has featured this hot new line several timesover the past year for gift ideas and in relation to the celebrityattention that Tuni & G is receiving. Tuni & G was also included in Jewels & Pinstripes "New Girls in Tinsel Town" gift bag.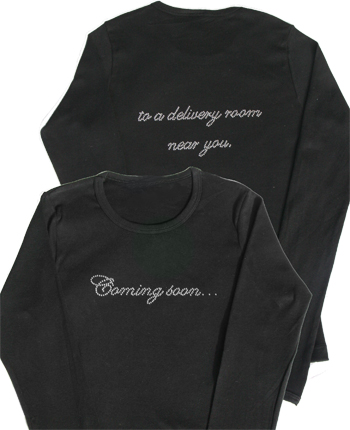 This line is not only acelebrity favorite, but is also loved by regular moms all over theworld. Tuni & G is made in the U.S.A. of high quality fabric, andwill be sure to grab attention wherever you show your mom status off.It makes the perfect baby shower gift, as well as a new mom gift thatspoils baby and mom all at once. You can choose from a variety colorsand styles for both boys and girls. They even offer fun maternityshirts, such as "coming soon… to a delivery room near you."
For details on how to win a Tuni & G mommy and me set, click Continue Reading!
CBB Deal: Save 10% on your purchase at tuniandg.com when you use coupon code mommyandme (expires 3/31/08).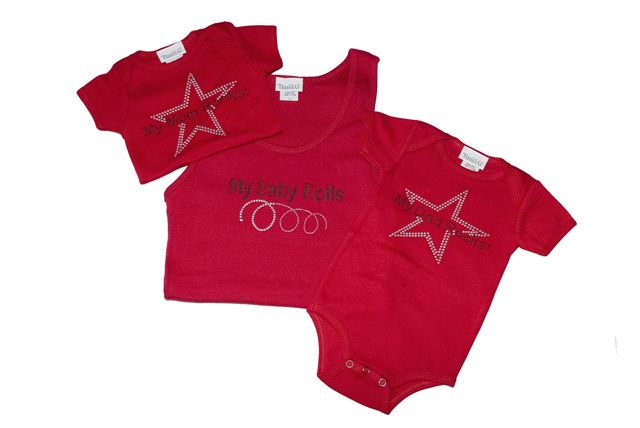 Enter to win one of two Tuni & G mommy and me sets . Email the following info to celebritybabyblogATgmail.com (make sure you replace AT with @). Only entries that contain all below will be included.
Your full name, mailing address, and email address.
What two Tuni & G onesies did Jennifer Lopez receive as a gift from her sister Lynda, according to People Magazine? (hint: visit the Press page at tuniandg.com.
Do you like to wear matching mom and baby shirts?
Which prize would you like?

The "rock 'n roll" set (my momrocks onesie, my dad rocks onesie, my baby rolls tank for mom)
"got mymind on my mommy and my mommy on my mind" (TM) onesie with the matching"mommy" tee

What size for the mommy tee and the baby onesie will you need?
Make sure you put "Tuni & G" in the subject line.
The contest closes Saturday, February 23 at 2 pm EST. (For terms & conditions, click here.)