Prince Frederik and Princess Mary at christening with children
Prince Frederik of Denmark, 39, and wife Princess Mary, 36, attend the christening of their close friend Jeppe Handwerk's child in Copenhagen, Denmark, earlier this month. With them are their two children Prince Christian Valdemar Henri John, 2, and Princess Isabella Henrietta Ingrid Margrethe, 10 months.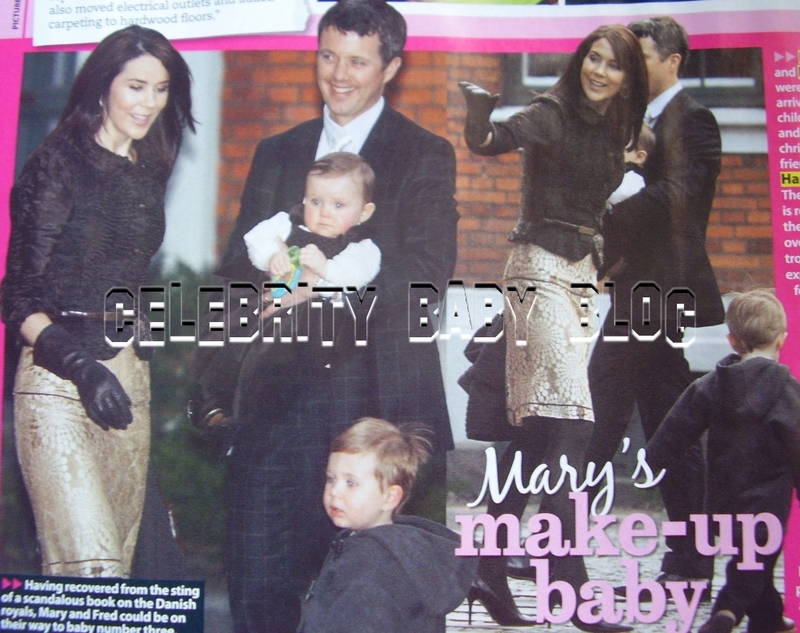 Source: Woman's Day, Feb 18th, p. 118.