Nicole Kidman's new film Golden Compass is no stranger to controversy, but that hasn't stopped her children with ex-husband Tom Cruise — Isabella, 15 and Connor, 13 — from seeing it for themselves. Nicole said at the Tokyo press conference for the film that the child she's expecting with husband Keith Urban won't be laying eyes on Golden Compass for some time to come, however! Says Nicole,
My Bella and Connor are 13 and 15, so they have seen the film. And they loved it. My child inside won't see the film for a long time.
Having a baby has made the 40-year-old actress view her film choices in a different light. She adds,
I think once you have children, you want to balance the work you do. Occasionally you want to make films that they can take their friends to, [that] they can go to the premiere of, that they celebrate.
Nicole and Keith's baby is due in July.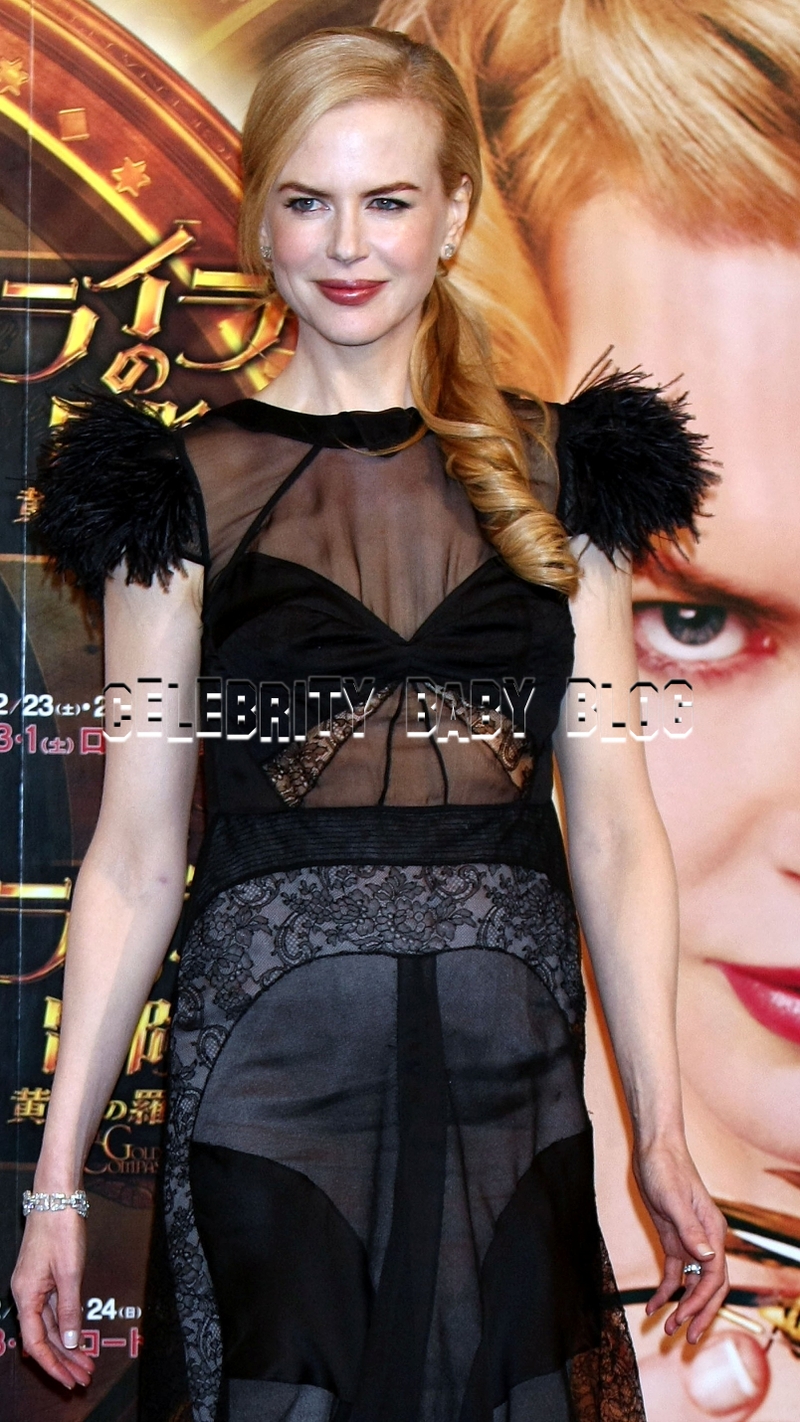 Source: People
Photo by Junko Kimura/Getty Images.