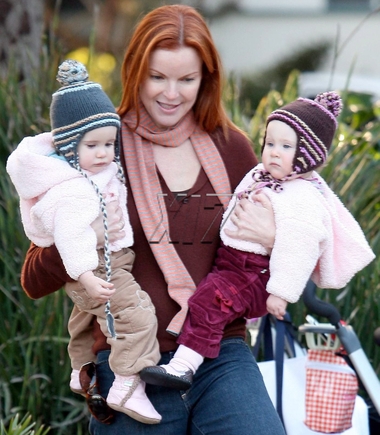 Happy Birthday Eden and Savannah Mahoney! You are now 1 year old!
Name(s): Eden and Savannah Mahoney
Birthday: February 20th, 2007
Famous for: Being the twin daughters and much awaited children of actress Marcia Cross, 45, and her husband, Tom Mahoney. The couple canceled their honeymoon to undergo fertility treatment.
Birth story:
Eden and Savannah arrived on February 20th, 2007, after Marcia was put on bed rest for 9 weeks. Marcia gave birth by c-section on February 20th. Tom held her hand during the surgery, and told People, 'Savannah was born first and then Eden followed within the same minute. There was a symphony of crying and it was fantastic.' Savannah weighed in at 6 lbs, 7 oz, and Eden was 5 lbs, 10 oz. 'I had over 12 lbs of baby in me!,' Marcia exclaims. Although Marcia's due date was March 21st and the girls were four weeks early, the babies were healthy and only stayed in the hospital for four days.
Name meaning:
'Savannah came to me in this premonition. A long time ago, I had this kind of spiritual experience, that I will have this child and her name will be Savannah. Then when Tom and I didn't even know we were having girls, he wrote me an e-mail and said, 'I just heard a name I like: Savannah.' I had the complete chills.' As for Eden, Marcia says, 'I was getting a massage and it came to me.'
Photos: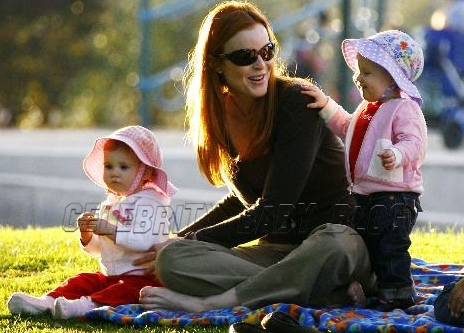 Continue reading for what they said, fashion and gear, more stories and tons of photos.
What they said: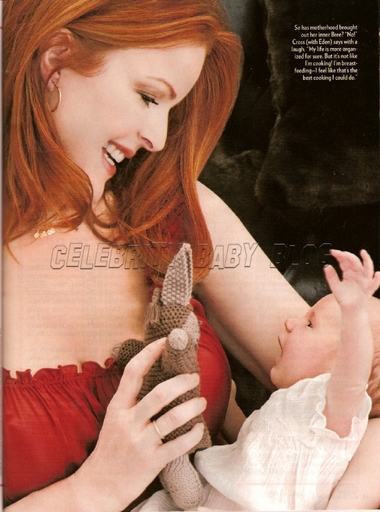 In an appearance on Good Morning America actress Marcia Cross talked about her weight gain with then 3 1/2-month-old fraternal twin daughters Eden and Savannah, and her plans to take it off with the help of two personal trainers. She has an incentive to get back in shape — her hit television show Desperate Housewives resumes filming July 10.
You know, I actually do feel pressure to be back … looking the way I did before I left. But I don't think it's just for TV, because I would feel that way regardless, because I just want to be at my best. Maybe I wouldn't worry about being quite so thin because the camera adds those pounds.
Marcia said that although she was disciplined with the kinds of food she chose to eat, she was not always disciplined with how much she consumed.
I was eating for two, but really, I craved basically very nutritional foods. I mean, I would have loved a few more vanilla milkshakes, but I knew on the other side of it that I wouldn't want to have to spend months and months losing it. I still topped 190, so I was eating a lot. A lot.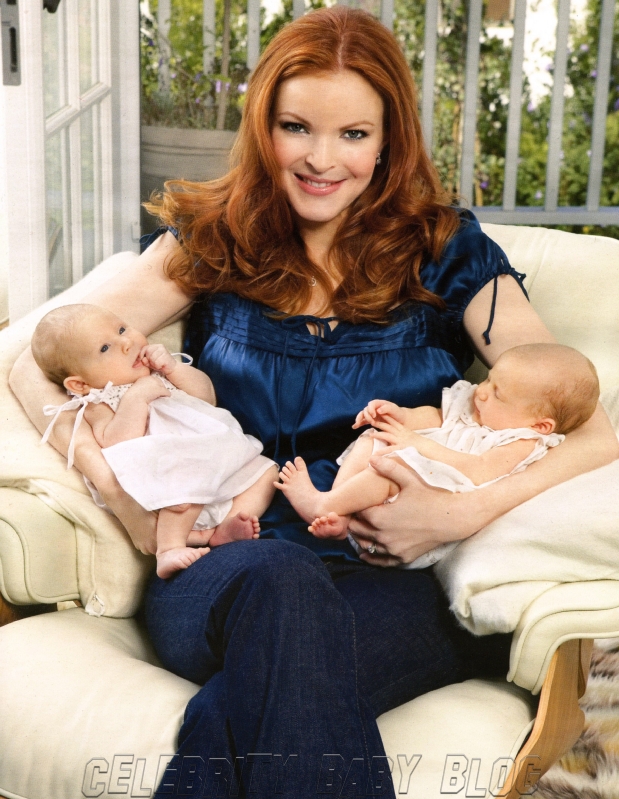 Marcia sat down with EXTRA! when her twins were two months old and talked about telling Tom she was pregnant and more children.
On being realistic: What I didn't want to do was put out the myth that you can be in your 40s and just pop out kids. I just don't want to do that. It's really irresponsible. Have your babies younger if you can, which I would have done, but I just didn't find my husband until later.

It's just a difficult road. It's terribly expensive, so it's a drain on couples financially…it's emotionally challenging…there's nothing easy about it…it's hard…the end result is the joy. But, it's definitely a hard road.
On how she told Tom she was pregnant: I put his cappuccino on a tray and put the little stick on it and…he thought it was the spoon…and that's how I broke the story.
More kids?: [Desperate Housewives producer Marc Cherry] would kill me. I promised him I wouldn't have any more kids, but you never know if there's an adoption in the future.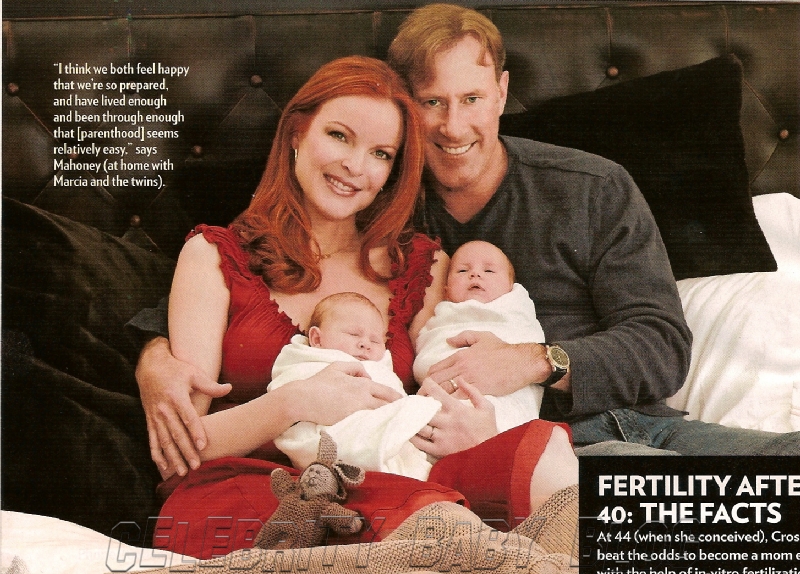 Marcia Cross appeared on The Late Show with David Letterman just after the twins were born. After equating the challenge of raising twins to playing ping-pong on the interstate, Dave asked Marcia what the experience has been like.
It's pretty non-stop. But it's absolutely wonderful. You're falling in love with one and there's another one over here. And it's constant joy and feeding and burping and pooping and diaper changing.
For now, Marcia is enjoying the fact that the girls are getting larger and she and Tom have the opportunity to take them out and about more. She says,
I'm so happy. Sometimes very tired, but mostly just a happy mother. I like to get [the girls] out and show them the world. Say hi to the flowers. [Tom's] there every minute, and he's as madly in love with them as I am. I don't know what I would do if I had one of those husbands who was just not interested.
While pregnant with the twins, Marcia suffered from preeclampsia which required her to go on bedrest. Spending such a prolonged period of time off her feet left Marcia with unique postpartum exercise issues, including muscle weakness in her arms and legs which she is now starting to re-build. Although unpleasant for some, it is a process that this new mom — who recently remarked that her weight loss was happening faster than she expected — genuinely seems to enjoy.
I really love and it is important to me to be physically fit, and so I'm really enjoying the process of slowly watching my strength come back, watching the scale go down … I don't want to lose my fitness. I'm 45. I have two babies. I've got a long way to go and I want to keep in tiptop shape. There's no magic bullet.
Eden and Savannah are the first children for Marcia and her husband Tom Mahoney.
While she says she wouldn't want her daughters to follow in her own footsteps and pursue a career in entertainment, Marcia Cross might feel differently about them entering the world of politics.
I wouldn't actually want them to go into show business, but politics? Maybe. Hmm. Senator Mahoney. President Mahoney. If they want to, I'll be there for them.
A "deliriously happy" Marcia Cross says she's looking particularly forward to Christmas this year, as it will be the first for twin daughters Eden and Savannah. Christmas Day, Marcia said, will revolve around their children.
We just don't know yet. It's all new. It's our first Christmas together as a family, and it's probably going to be sort of quiet. I want to go out and take a hike in the woods and have kind of an outdoorsy day. Just all kids, all day. It's just fun.
Like it has for so many other celebrity parents, the writer's strike in Hollywood has proved to be a mixed blessing for Marcia. Although production on her television show Desperate Housewives has been halted, it's freed up the 45-year-old actress to spend more time with the girls.
It's terrible for the larger picture, but when I am with [my daughters] it's just glorious, so I'm enjoying that…It's scary to be this happy. Oh my god, I mean life is precarious, so I just value every day and every gift.
As for their personalities, Marcia says that Eden and Savannah are decidedly different, and those differences have been apparent — to their mom, at least — "for months."
They're just completely different girls, totally different. One's very impulsive, and the other's a little more thoughtful.
Fashion and gear: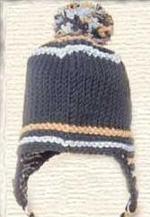 Eden wears a La Folie 'Babe in the Woods' hat in Slate Blue, Light Blue, and Putty ($40).
Savannah wears a La Folie 'Babe in the Woods hat in Chocolate, rose pink, and putty ($40).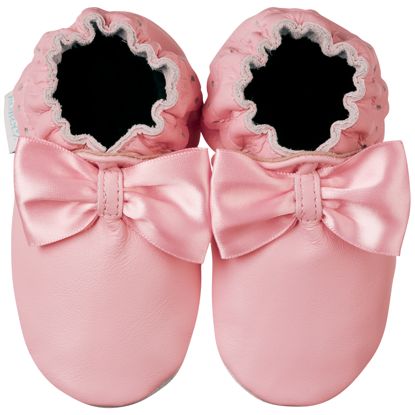 Eden wears Robeez party bow shoes in pink ($27).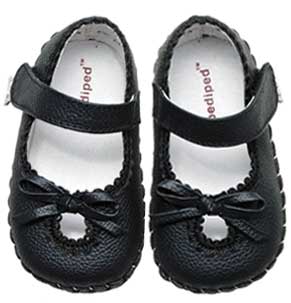 Savannah wears Pediped Sophia's ($30). Use code CBB07 for free shipping.
EXCLUSIVELY FOR CBB READERS: Save 10% on either hat with code CBB10.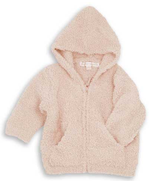 Both girls wear Barefoot Dreams Cozychic hooded jackets ($52).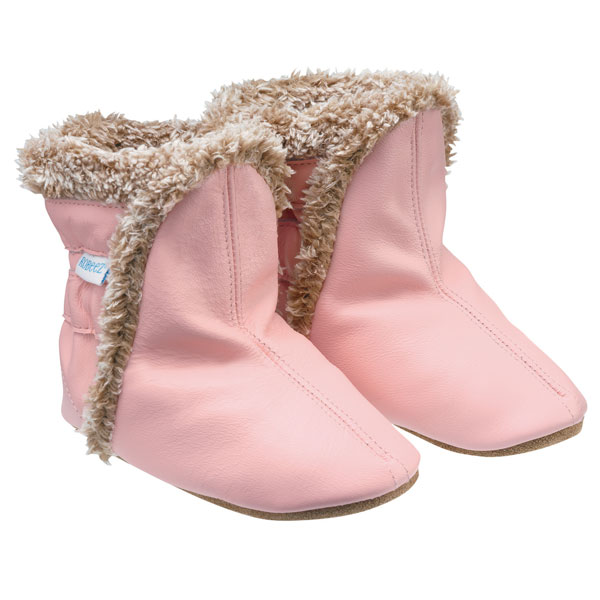 Eden wears Robeez sherpa boots in pink ($30).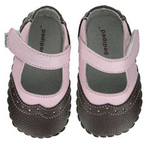 Savannah wears Pediped shoes in their Samantha style ($30).
EXCLUSIVELY FOR CBB READERS: Use code CBB07 for free shipping.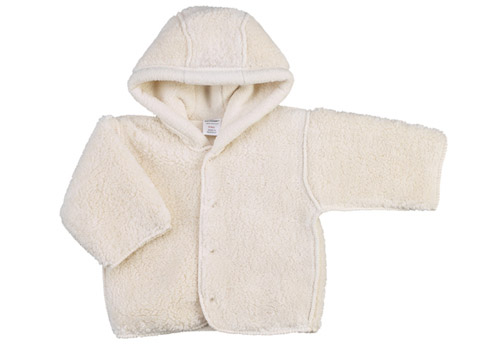 Both girls wear Fattamano softy jackets ($88)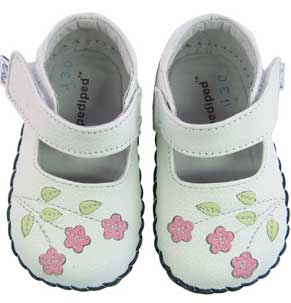 Savannah wears Pediped's Caroline style in white ($30).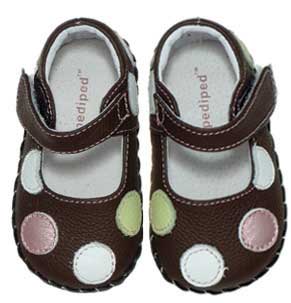 Eden wears Pediped's Giselle style in chocolate brown with polka dots ($30).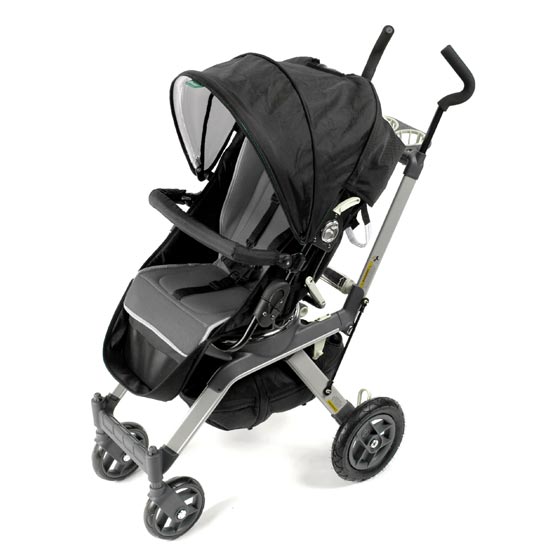 Eden rides in an Orbit Baby infant system in black ($900) with an attached toddler seat in black/graphite/slate ($180).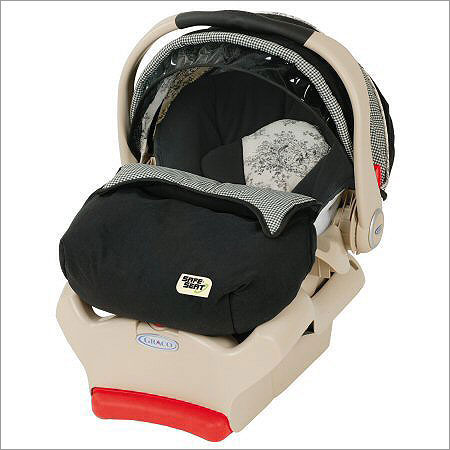 Inside of Marcia's car is a Graco Step 1 Infant Car Seat in Central Park ($200).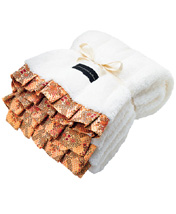 Draped over Eden's legs is a Petunia Pickle Bottom Lava Roll Blanket ($66).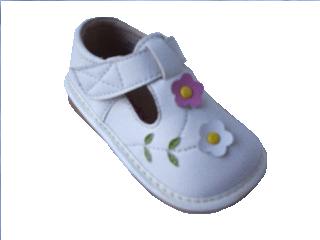 Eden is wearing Beesqueaky shoes in pale pink ($32, available in white in size 4 here and in pink in sizes 4-8 here). Beesqueaky shoes squeak when your child walks in them. Since new walkers have a tendency to walk to the balls of their feet, having squeakers in the heel encourages them to use their whole foot when walking, and to put their heel down. They like hearing the squeak so they keep doing what they need to in order to hear it. Eventually, they will walk properly out of habit. Check out our review here.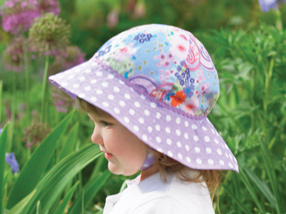 Savannah wears a UV Sungear cotton wide brim hat in lavender with dots ($23). Eden wears the pink with dots style.
Savannah is wearing True Religion Kids Dark Pony Joey Jeans for Girls (on sale for $75).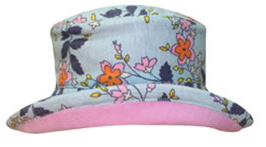 Savannah wears Baby Lulu's knit roll hat in woodblock ($14).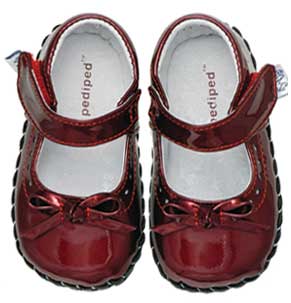 Eden is wearing Pediped Red Patent Isabella shoes ($30).
Photos: