Crown Princess Mathilde of Belgium, 35, and her husband Crown Prince Philippe, 47, meet Prince Charles of Britain at the Royal Castle of Laeken-Laken, in Brussels, Belgium on Wednesday, February 13th. The couple is currently expecting their fourth child in the spring.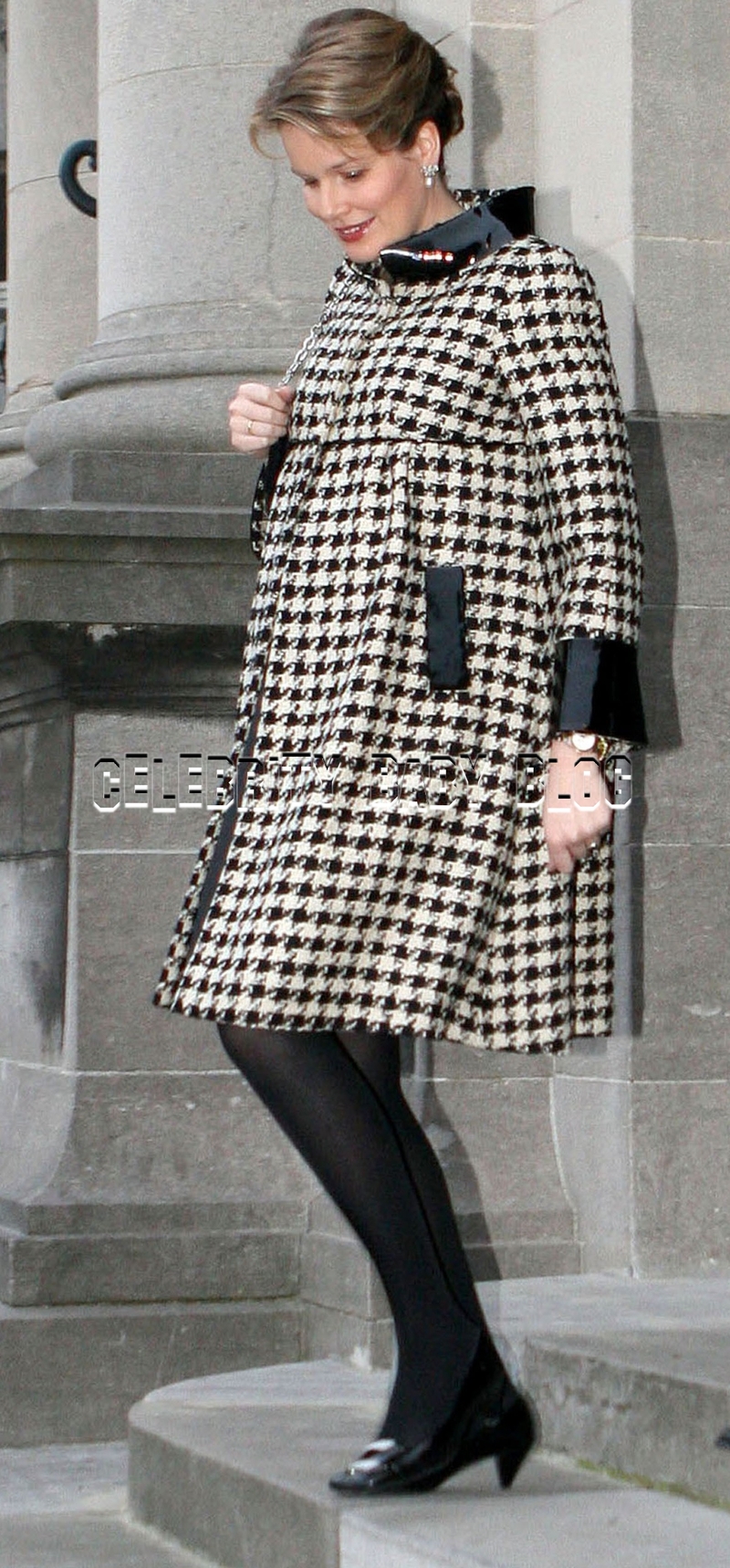 Photo by Bauer Griffin.
Thanks to CBB reader Mary Beth.