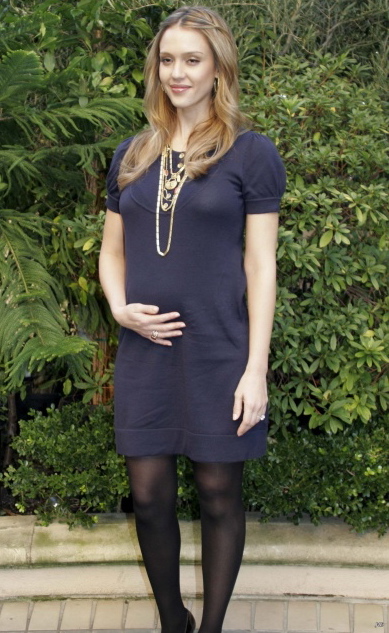 Actress Jessica Alba, 26, poses at a press event for The Eye at the Four Seasons hotel on Monday. She expects her first child in late May/early June; they know the sex but are keeping it private.
See all the photos at Teddy and Moo.
Thanks to CBB reader Mary Beth.