Brooke Burke and David Charvet confirm that they are expecting a son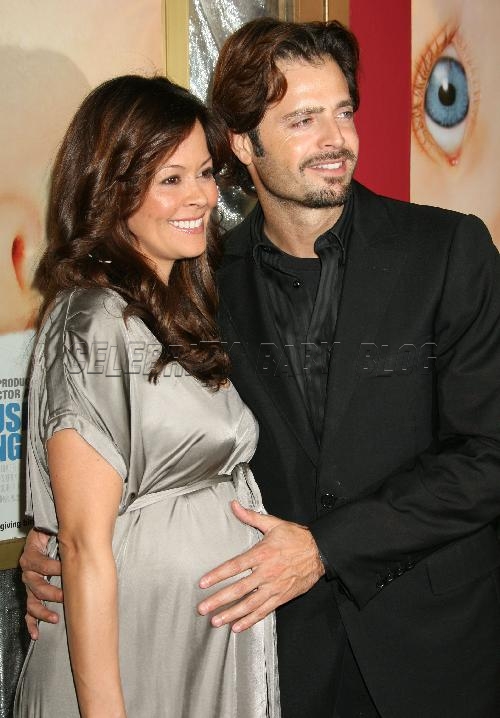 Actress, model, and TV host Brooke Burke, 36, and her fiancé David Charvet, 35, confirm in this week's issue of In Touch that they are, in fact, expecting a baby boy, as had been rumored (and spotted on her baby registry by some of you eagle-eyed readers). Their first son is due to arrive on March 15th, but because Brooke has had issues in each of her pregnancies that caused her daughters to come early, she is now on modified bedrest as she has started dilating.
Check back later this week for the rundown on Brooke's babyshower, held last Sunday the 10th, and her interview and photoshoot with In Touch. Next Tuesday, we'll be posting our CBB interview, in which an open, relaxed, and friendly Brooke gamely answered reader's questions.