Penny Lancaster and Alastair enjoy a day at the Farmer's Market
Model Penny Lancaster, 36, and her son Alastair Wallace, 2, visit a Farmer's Market in Beverly Hills, CA, today. The group, which included Penny's mother, her mother-in-law and a nanny, took in a children's show and took a ride on a trolley. Dad is singer Rod Stewart.
Photos by INF.

Alastair is wearing Crocs Kids in Purple ($25). It looks like he also has some jibbitz accessories for his crocs as well!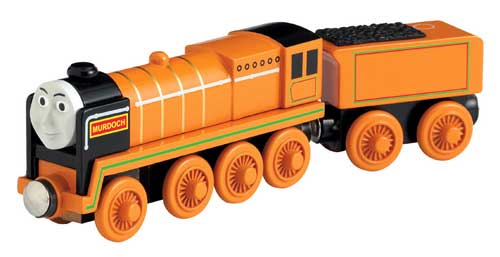 He is holding "Murdoch" from the Thomas the Train set ($16).