Kate Hudson on maintaining a relationship with her ex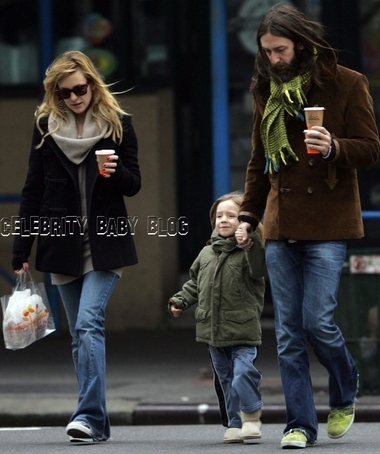 Kate Hudson has been open about the fact that although she and ex-husband Chris Robinson have split, they are still close friends and devoted co-parents to son Ryder Russell, 4. In the latest issue of OK!, she delves a bit deeper into the topic.
We love each other, but we knew we weren't working. When the time to part ways comes, it hurts. When you have a child together, it makes it that much more difficult, because you feel like you're failing at something.

Then, almost two years go by, and you realize nothing's changed. [laughs] You're still in each other's lives, the baby's totally happy, you're totally happy and it worked. We do whatever it takes to be good parents.
When asked if there's any chance she and the Black Crowes frontman may get back together in the future, the 28-year-old actress laughs and replies,
I wouldn't think so, but, hey, you never know! Chris is my family. No matter what difficulties we go through in our life, we did something together that is powerful: we had a child.

It's still the greatest thing in the world, but now [Ryder's] at the stage where I can't wait to have more. It's the best thing ever.
Source: OK!, February 18th issue, p. 37