Jessica Alba says she's proud of her heritage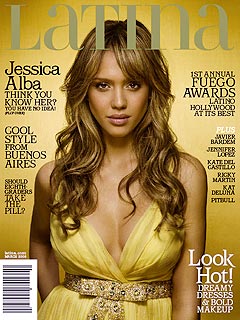 In the latest issue of Latina magazine, actress Jessica Alba sets out to quash the misconception that she's somehow ashamed of or embarrassed by her Mexican heritage. The 5-months-pregnant actress scoffed at the notion, asking the magazine "why would I want to cut loose from the only family I know?" Quite the opposite, Jessica, 26, says she is proud of her roots and that she is "excited for my baby to be brown," adding,
I just have to believe the dark gene is going to survive. Cash and I are like, please!
The baby, due in May or June, will be the first for Jessica and her fiancé Cash Warren.
Source: Latina.com