Isla Fisher talks about her need for privacy for Olive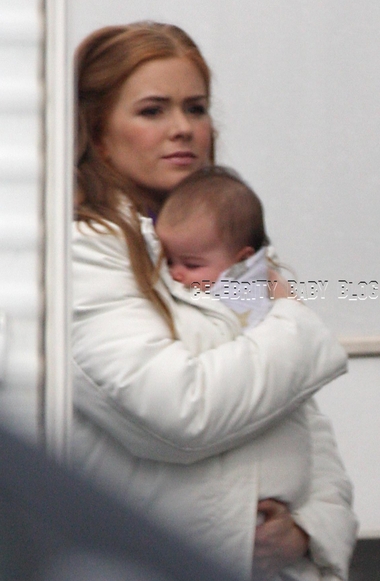 With her friends and family, actress Isla Fisher says she can't "shut up" about motherhood, which she now describes as her "favorite topic." But don't look to her to make those proclamations public! Since giving birth to daughter Olive, 3 ½ months, in October, Isla says she's become guarded in what she will and won't say about the baby to the press.
It's not something I want to discuss publicly just because of the amount of attention it draws to a small person who didn't choose to be exposed.
That said, she adds,
But I think that all experiences definitely change your perspective on life, particularly motherhood.
Olive is the first child for Isla, 32, and her fiancé Sacha Baron Cohen.
Source: Daily Telegraph