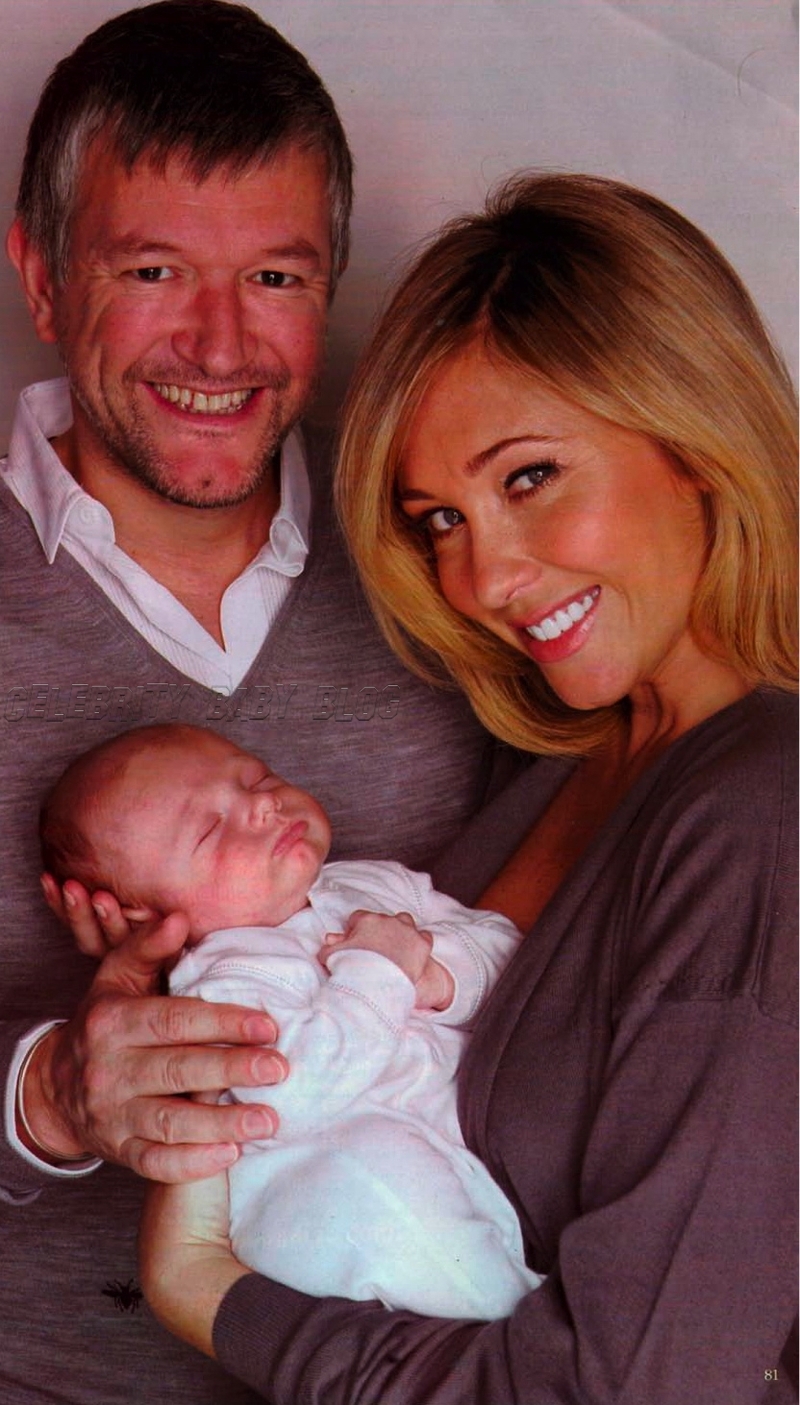 Having a baby has only solidified the bond between former Atomic Kitten member Jenny Frost and her fiancé, DJ Dominic Thrupp. Son Caspar J, turning 4-months on Monday, has motivated the longtime couple to speed up their plans for a wedding according to Jenny.
Dom and I have been together for eight years. We got engaged six years ago but never set a date. Now that we've got Caspar, it will be sooner rather than later. Having a baby has made us even stronger.
Motherhood "is fantastic," Jenny says.
I'm smitten. Caspar makes my heart melt and I'm just happier than ever.
Dom — for his part — is smitten with Jenny's newfound curves, says Jenny, who adds that "one bonus" of having a baby is "having more of a bum."
Dom's happy because he's a bottom man! He wasn't bothered about my boobs when I was pregnant, but he loved my rounded belly.
Click 'continue reading' to hear about Jenny's nearly 60-pound weightloss and her thoughts on plastic surgery.
Jenny herself is not as enamored with her postpartum body, and is particularly distressed by the transformation of her breasts, which "shot up from a 34B to DD." Jenny — who turns 30 later this month — says she "didn't like them that big" and that "it's easier to dress when you have smaller boobs." Now that Caspar is here, Jenny is having quite the opposite problem.
My boobs feel very odd now, they feel empty. I've never had the best boobs and I'm contemplating having them done as they feel saggy. I wouldn't go bigger, I'd just get them lifted.
Although Caspar was just born in October, Jenny has managed to lose a massive amount of weight. She weighed in at 182 pounds while pregnant and now weighs just 124 pounds. She credits her dramatic weightloss to a low-carb diet and leading an active lifestyle with Caspar by her side.
We live in a house with six flights of stairs, so it's good exercise. I'm always carrying [my dog] George and Caspar upstairs so I have a fat dog under one arm and a chubby baby under the other. It's a great upper and lower body workout!
Caspar is the first child for Jenny and Dom. Click here for his introduction post.
Source: Closer Magazine, Feb. 9-15 issue, pages 70-71
Thanks to CBB reader Carlie for transcribing the article.