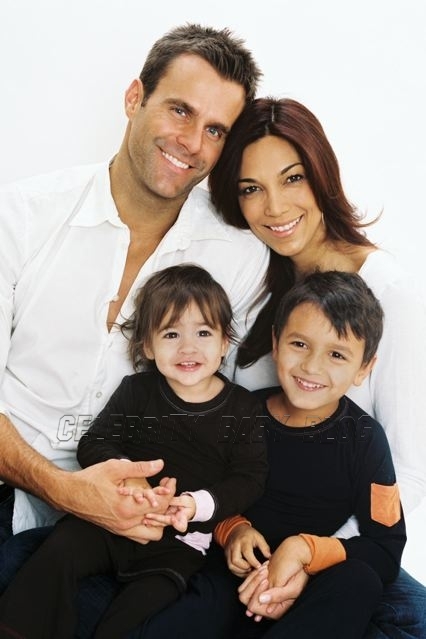 Vanessa Mathison is no stranger to the spotlight — having been a model for 18 years prior to having her children, she understands the weight of celebrity. But her latest endeavor, partnering with Niccole Kroll on the KEA + JOBY clothing line, has taken her from modeling the fashions to designing them!
Happily married to All My Children actor and Dancing With the Stars competitor Cameron Mathison, 38, and proud mom to Leila Emmanuelle, 19 months, and Lucas Arthur, 4 ½, it would seem Vanessa has it all. CBB got the chance to speak exclusively with Vanessa just last month and got the low down on KEA + JOBY's new lines, how motherhood has changed her, and just how she and Cameron make it work.
Click continue reading to see exclusive pics of the Mathison family, KEA + JOBY's upcoming lines and to read the entire interview.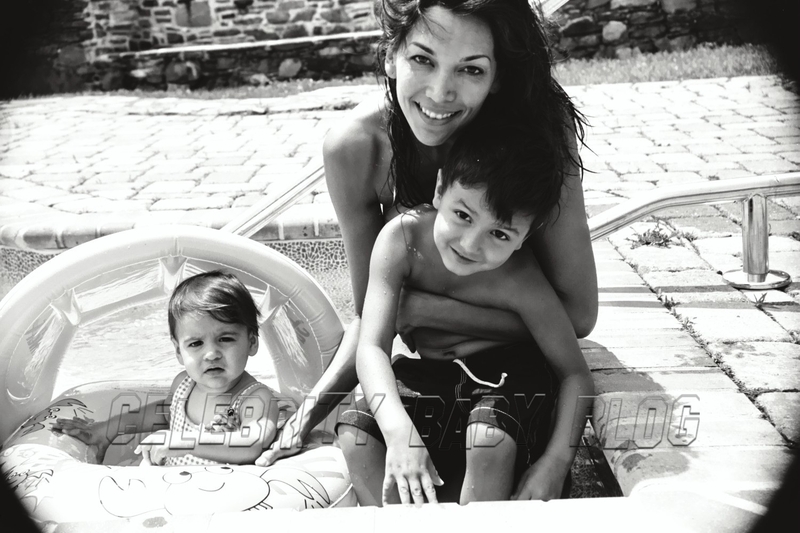 KEA + JOBY
Becoming involved with KEA + JOBY:
The clothing was already in existence! It was founded by a woman named Niccole Kroll here in New York City, and it was literally the smallest little collection that she sold to five stores in the Upper West Side. I was a fan of the clothing line and she had a cult following, just here with the Upper West Side moms.

I met her one day, just through a play date, and we started talking. She said, "I'm going to walk away from the business, it's just too much with three children." I told her, absolutely do not walk away from this business. I will be your business partner. And she said, "I'd never even thought about that. I would love that, let's do it!" So, I joined, and Niccole and I became full partners a year ago.

Within four months, we went from selling in five local stores here in Manhattan to over 150 across the United States. All [KEA + JOBY] needed was exposure.
The key is to make unique clothing for unique kids:
The clothes sell themselves, they're fantastic. They're so soft that the kids don't want to take them off. The style is so clean and basic, there's a sophistication to them. And they don't look like every other child's clothes on the playground. You want your child to look special.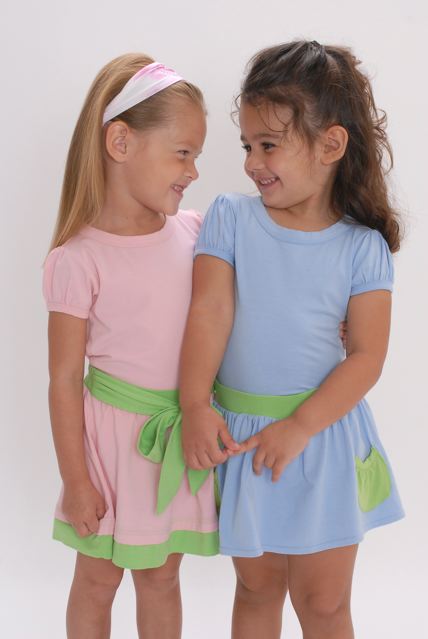 Designing the upcoming lines:
We've had the best time in creating the Spring/Summer 2008 line together. It's definitely a little more feminine than the Fall/Winter of 07 line. [Niccole] has a daughter, but her daughter is a tomboy. So she ended up with a girl's line that was more sporty.

Because my daughter is so "girly," that's influenced the collection. The colors are lighter because it's a Spring/Summer line. And it did phenomenal, it sold incredibly well at [trade shows]. Our booth was swamped and we've been getting an incredible response.

And now, we've pretty much finished designing the Fall/Winter 2008 line. We're really, really excited for this collection. I love the palette — It's a lot of plum, and we're mixing it more with a medium shade of heather grey. And it just looks really fresh and really "back-to-school."

[KEA + JOBY] are going to have a cruise line this year, and I'm really,really excited to start that design process. We're going to startdesigning that in a couple of weeks, as we close the books onFall/Winter.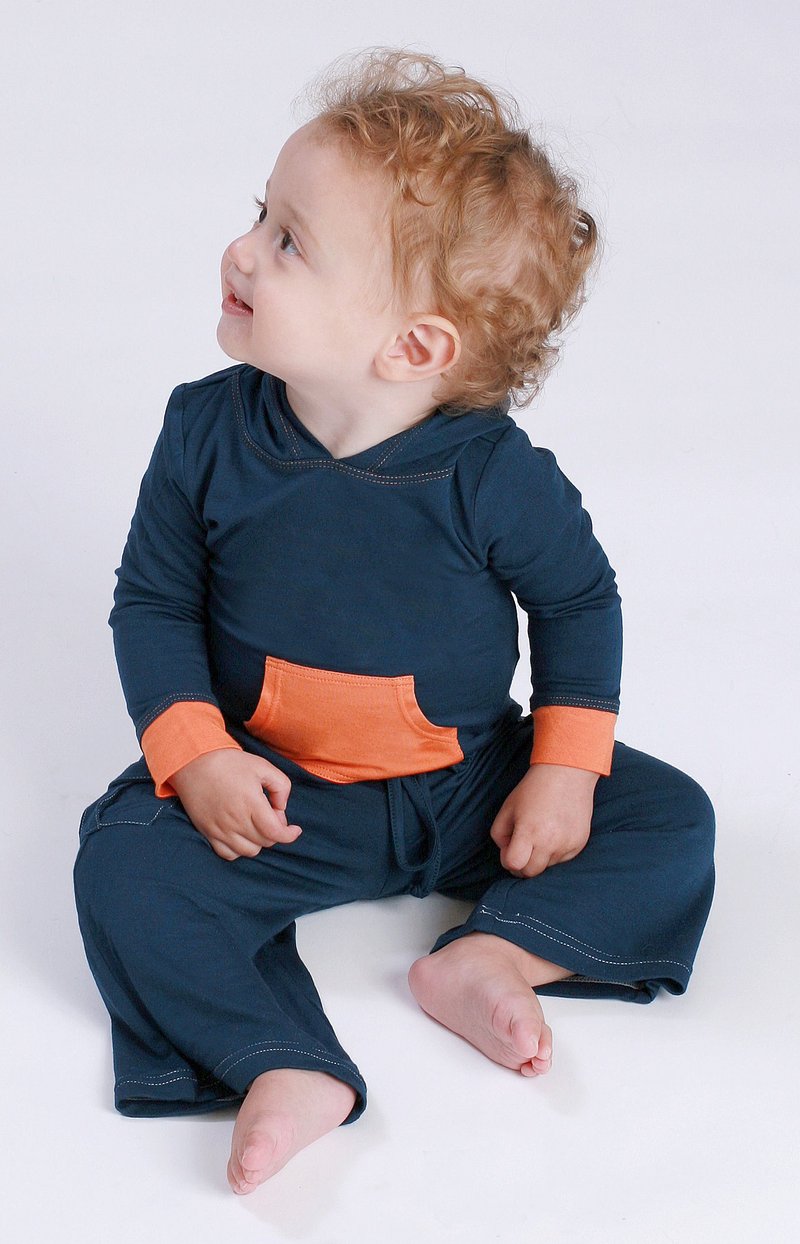 The Spring/Summer line, which is the first Vanessa's had a hand in designing, will be out at the end of February and will be available in storesin Mid-March. The Fall/Winter line will probably be out at the end of August and the Cruise collection will be available in late October.
Extending the line to a size 8:
We're excited that — because of overwhelming request — we're going up to a size 8, for both boys and girls. My son, who is [almost] five years old, is very tall and already in our size 6. I said I needed at least two more years of the line for him. That was another reason why we decided to expand to size 8.

So many of the buyers have expressed that between 8 and 10 years old, they really have a hard time finding lines. So it's sort of a niche that we're easing our way in to. We're going to start with size 8 … and possibly … we'll see what happens, maybe we can go up to a 10 with the collection after that.
Each line begins with a color palette:
I don't know what the "normal" design process is, but what we do is we choose the palette first. We just get inspired by the colors that we love. We visit a couple of fabric stores around the city, and just cut swatches and start playing around.

We start looking around in magazines, not even at photos of clothes, but things to inspire us. Obviously, our children influence us as well. Then we start brainstorming with design. And we have a few sketches made up. We probably have about 25-40 sketches made up per season and then we narrow it down to 20.

Material is kind of easy, because the branding of KEA + JOBY is that we use the same fabric, for boys and girls it's all the same. It's all the rayon/lycra fabric throughout. We are introducing a thicker fabric for this Fall/Winter '08, because of buyers requesting it, especially here on the East Coast, for real winter wear.

With us living here in New York City, I couldn't send my son out in the little cargos made of the rayon/lycra. A little bit heavier for the Winter and a little bit lighter for the Spring/Summer, but it is the same throughout.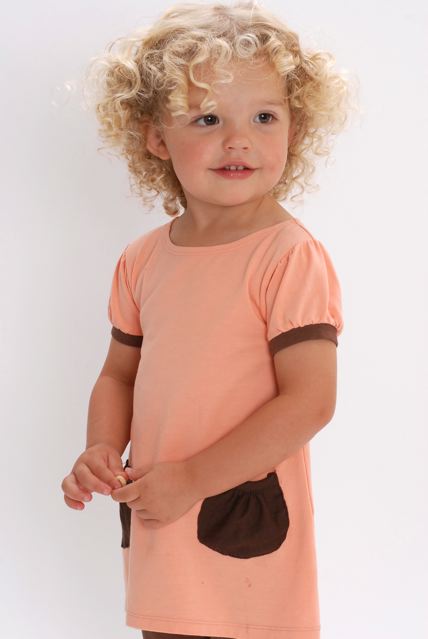 Favorite KEA + JOBY pieces:
For girls, it's the Pocket Dress ($35), which has been the biggest seller by far. And we've decided to always keep it in our collection. It's going to be our classic dress that's always there, and just updated with colors. Everybody loves that dress and we want it to be recognizable that that's our dress. So of course that's my favorite girls dress. I have it in every color for Leila.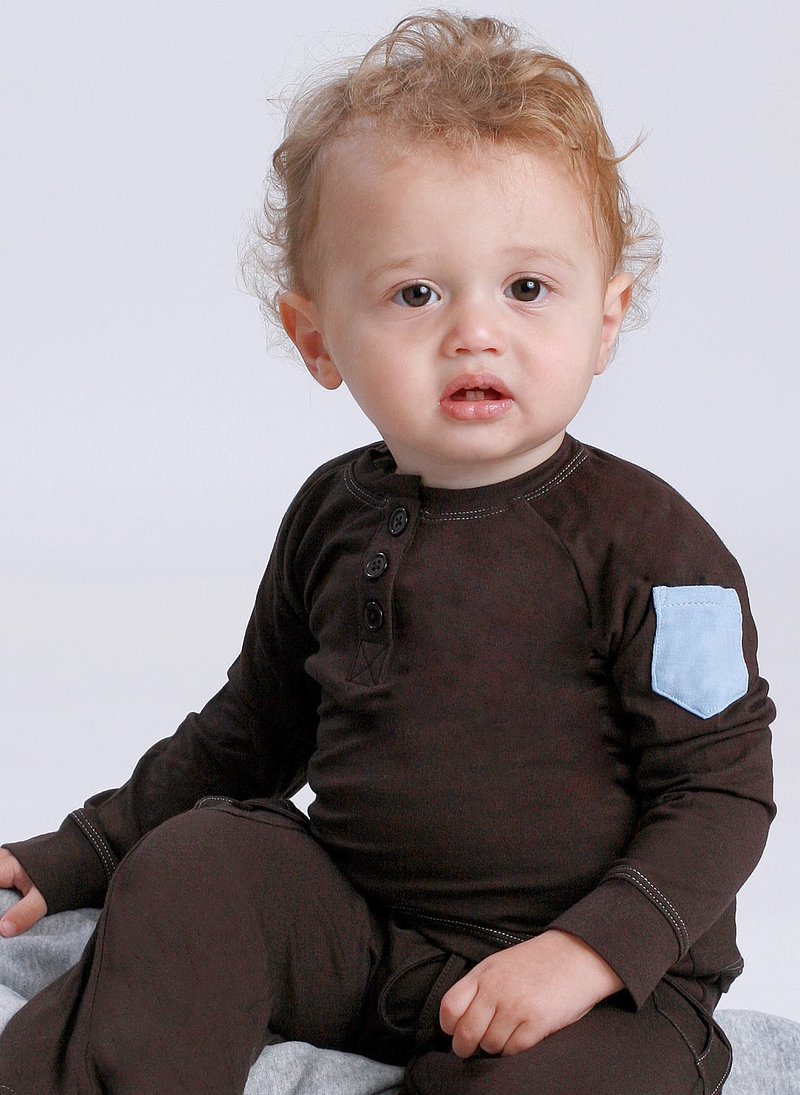 And I love Lucas in the Pocket Henley ($14.50), with the three buttons down the front. I just think it's such a really cool, little boy look. I don't know, [Lucas] just looks so cool in it, I love it!

It's funny because Cameron is like, "When are you going to make a henley for me? I want that shirt."



Personal
Keeping the family "together":
[Cameron] finished "Dancing With the Stars" and he also hosted "So You Wanna Be a Soap Star," and those require him to go out to Los Angeles. And that really does require a bit of m
aneuvering of the family. What we've been doing is, we've been pulling Lucas from school for when [Cameron] hosts "So You Wanna be a Soap Star."

And for "Dancing With the Stars," that was brutal! Because it was so long, it was three months, we kept the family here and I went to Los Angeles every week for the Monday night show. So I would fly out on Sunday night, go to the show on Monday and then be on the red eye Monday night to get back to the city. And I did that pretty much every single week.

I didn't want to uproot the family and I wanted to be home as much as possible, because Cameron wasn't there for those three months. But I also wanted to be there to support Cameron on the night of the dancing.

When things come up we just kind of figure it out, there's no formula, we just roll with the punches. You just have to be so flexible.
It all changes after baby:
I think I went through a bit of an identity crisis. I was a very successful model for 18 years. I was completely independent and self-sufficient and traveled around the world. And in a minute I was a stay-at-home mom.

It was the most incredible, but overwhelming, and sort of at the same time, confusing time for me. It was so incredible because I was so in love with Lucas, but at the same time, was like, 'Oh my gosh, my life is so different, and who am I now?'

I think I did go through a transition for about a year where I was just kind of figuring out who I was and my place in the world.


I didn't have friends who were moms. I think that was another reason why I was kind of like had a hard time with the transition. So, slowly as I became friends with more moms, I started figuring out my "place," then it all felt natural and now it's just the greatest and most rewarding thing.
Cameron is a super Dad:
He's definitely, definitely hands on! He actually surprised me with how hands on he was, pretty much immediately. He was there from the beginning, obviously when he's busy he becomes less hands on, but he's pretty much there.
The family stops at 4:
I would have to say no to [more kids]. We have so much joy from these two and definitely have our hands full and have exciting projects — so, I think we're done.
Moving on from modeling:
I haven't modeled since I got pregnant with Leila, so it's been just over two years. No plans to go back.


I did it for 18 years, I enjoyed it so much and I had so many opportunities to travel that I would have never had and met wonderful people, but I think 18 years is long enough.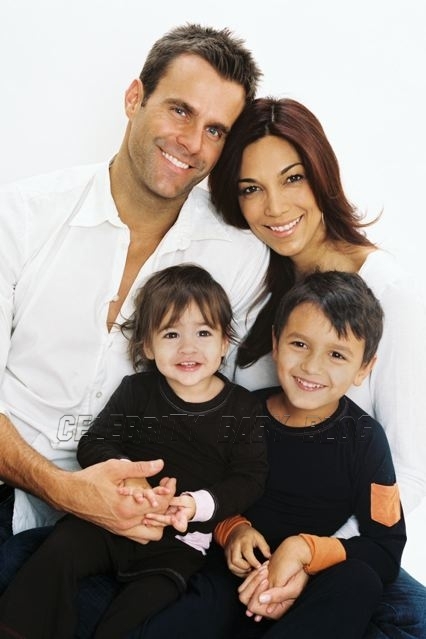 Click here to shop KEA + JOBY clothing.