Rodney Atkins and son Elijah at CMA Music Festival
Country sensation Rodney Atkins, 38, brings his son Elijah, 6, on stage during the CMA Music Festival in Nashville, Tennessee. Fans may recognize Elijah, who appeared in his dad's music video for Watching You.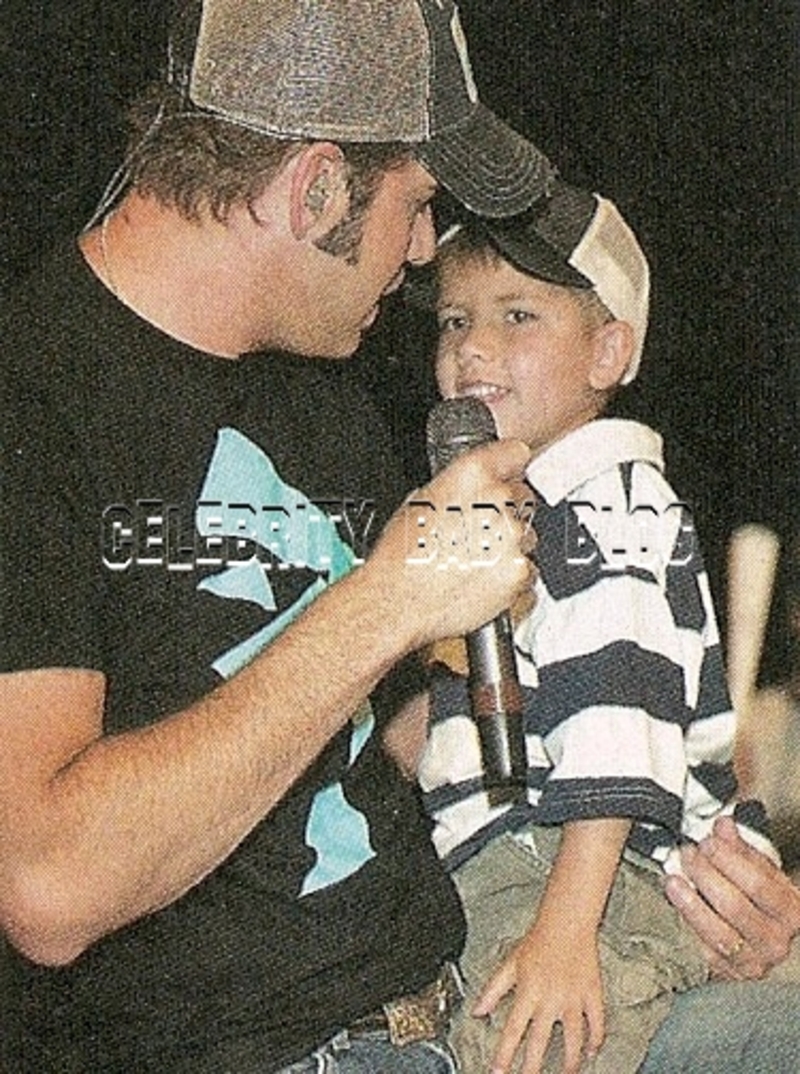 Source: Country Weekly, February 11th issue, p. 53.