Jessica Alba on cravings, changes, and the celebrity baby boom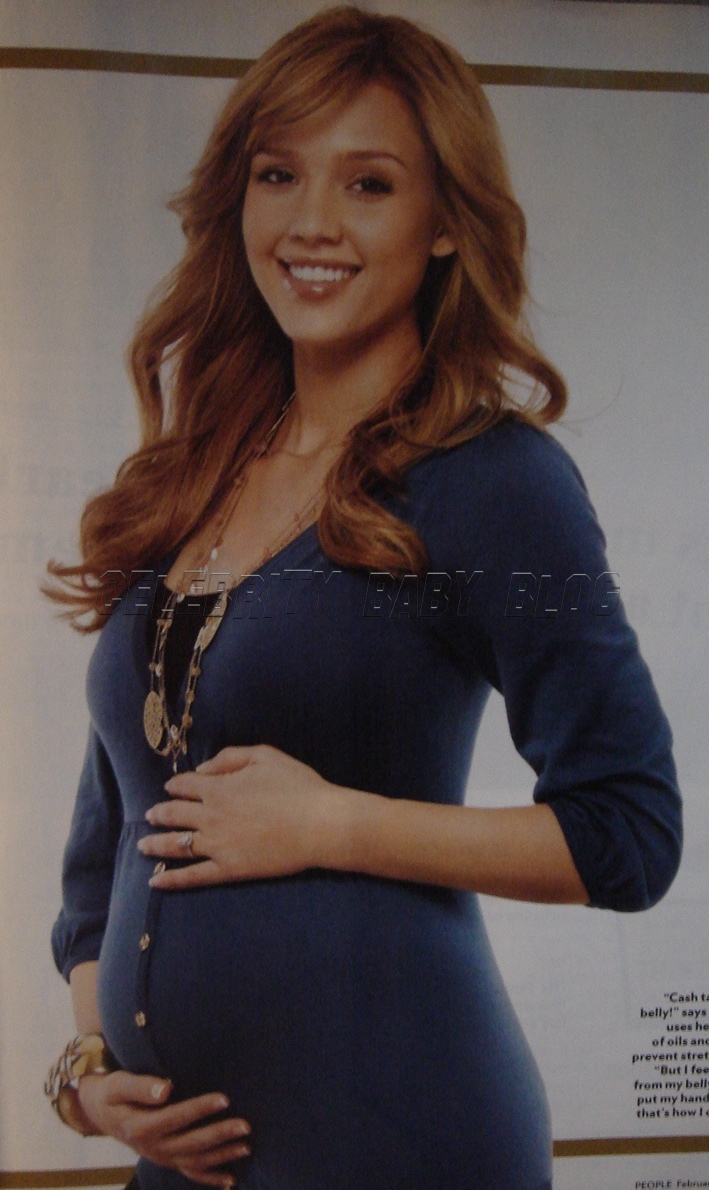 Jessica Alba has a good thing going. Her personal life is on the right track — she's engaged to Yale grad Cash Warren (Oui, he's fluent in French too!) and expecting their first child in May/June. At the same time, her career continues to rise as she promotes her latest film, The Eye, one of many she's had out this year. The 26-year-old actress sat down with People this week to delve into her pregnancy in-depth.
Click below for the highlights, including finding out she was pregnant, her cravings, changes in her body, feelings about being part of the latest baby boom, and more.

On finding out she was pregnant:
I found out I was pregnant in September. I was shocked! [laughs] It wasbizarre and amazing. Cash was shocked too. It was a total surprise. Itwasn't what we were thinking about, it just happened. We thought,'Okay, let's do it!' We were both really happy. But it was jarring atfirst, because we knew the rest of our lives would be different now.
Cash, 30, adds,
We're about to embark on the biggest journey of our lives, and I can't wait.
On her body's first changes:
Withintwo weeks of finding out I was pregnant, I went from a 32B to a34D. I was like, 'Wow, where did these come from?' It was instant. Itwas great, but it was shocking.


It's more like something is taking overmy body. You can't believe you have something inside of you that'sgrowing. It's the most incredible thing in the world, and at the sametime, it's very emotional and bizarre.

[After suffering from all-day sickness in the first trimester,] I'm finally enjoying being pregnant.
On her belly:
I'm finally showing! I can'twait to have a really big belly. It doesn't feel weird, it feelsnormal. Gaining weight is natural and it's what's needed for the baby.

Cash talks to the belly! But I feel far away, so I just put myhand on it and that's how we connect. [I've felt flutters, but no kicksyet.] I'm excited to meet this baby. I think it'sgoing to be the best thing in the world. We feel super-blessed.
On a brief break in their 4-year relationship over the summer:
Every relationship goes through ups and downs. It was private.
Cash remarks,
The bumps have given us the confidence to take this challenge on.
On her pregnancy workouts and eating habits:
I do everything completely differently. Now I just do walking and stretching, treadmill,stationary bike, yoga, or Pilates instead of running and weights. I don't have the staminaanymore. But exercise keeps me grounded and makes me feel both healthyand happy. And it's supposed to make giving birth easier. Anything thatmakes that easier, I'm all for it!

I'm also eating every 4 hours. Before I gotpregnant, I wouldn't be hungry to eat that much. Now, if I don't eatanything, I get tired and cranky. It's like, there's somebody here whoneeds food! My body isn't mine anymore, and I'm okay with that.
On cravings:
Lemonade. I drank a lot ofcoffee, so I've replaced it with lemonade. Everything smelled sostrong. I had to cut out meat and cheese, but I really craved lemons.
On being a part of the latest celebrity baby boom:
You go through life, getting engaged, having a baby, and you never think it's going to be something your friends read about!
Jessica and Cash expect their baby in May or June. They know the sex, but are not sharing.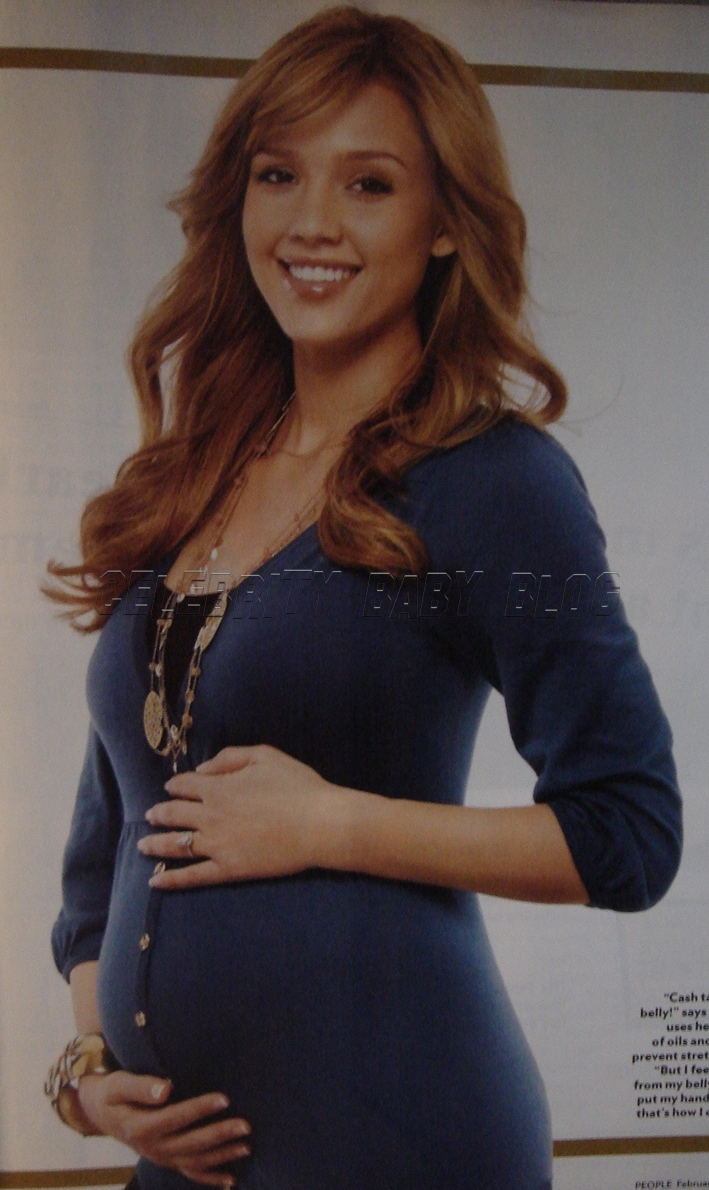 Source: People, February 11th issue, p. 58-62; Us Weekly, February 11th issue, p. 84.
Photo by Andrew MacPherson.